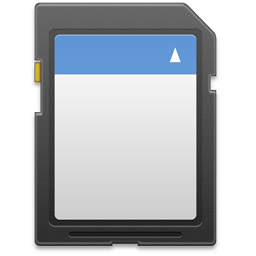 Counterfeit SD Cards are a widespread issue (see this article from EE Times,) and can be very hard to detect right away. The counterfeiters depend on it taking a while for you to figure out the cards have issues, and by that time, they have closed up shop and moved on. The only comprehensive way to detect if a card is misrepresenting how much space is available on an SD card is write data to the entire card and then read it back. SD Clone 3 for MacOS does exactly that. It generates random bytes and writes the data to the SD Card, then re-generates the same random bytes again to verify the card. If all the data is correct, then the SD Card passes; otherwise it fails. Each time the test is run, a new set of random bytes is used so it is a very effective technique to detect bad or counterfeit cards.
Verifying an SD Card is easy with SD Clone 3.
Step 1: Launch SD Clone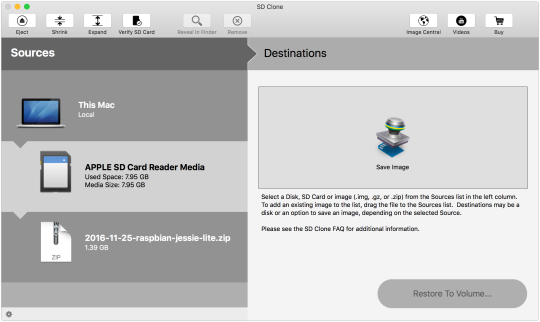 Launch SD Clone 3 and insert an SD Card into your Mac.
Step 2: Click Verify SD Card and Confirm: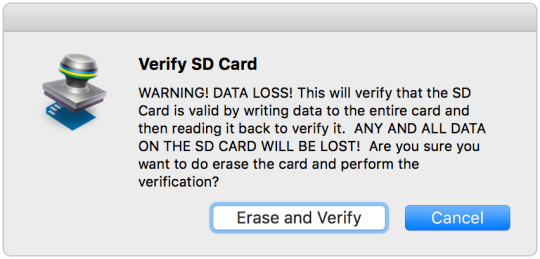 Since random data will be written to the SD Card, it will complete erase all existing data on the SD card during verification. If you are sure, click Erase and Verify.
Step 3: Wait
Depending on the size and type of SD Card, it can take a long time to verify the entire card. You patience will be rewarded, however, with the knowledge of the validity of your SD Card!
I created a video showing this process as well: