Quick Access to Common Tasks
Quickly get access to common tasks in macOS with a quick keyboard shortcut. Press Control-Command-Delete, and you have quick access to locking the screen, switching to the Login Window, Activity Monitor, Terminal, and switching to Dark Mode. Stop wasting precious time reaching for the mouse or searching with spotlight for these common operations.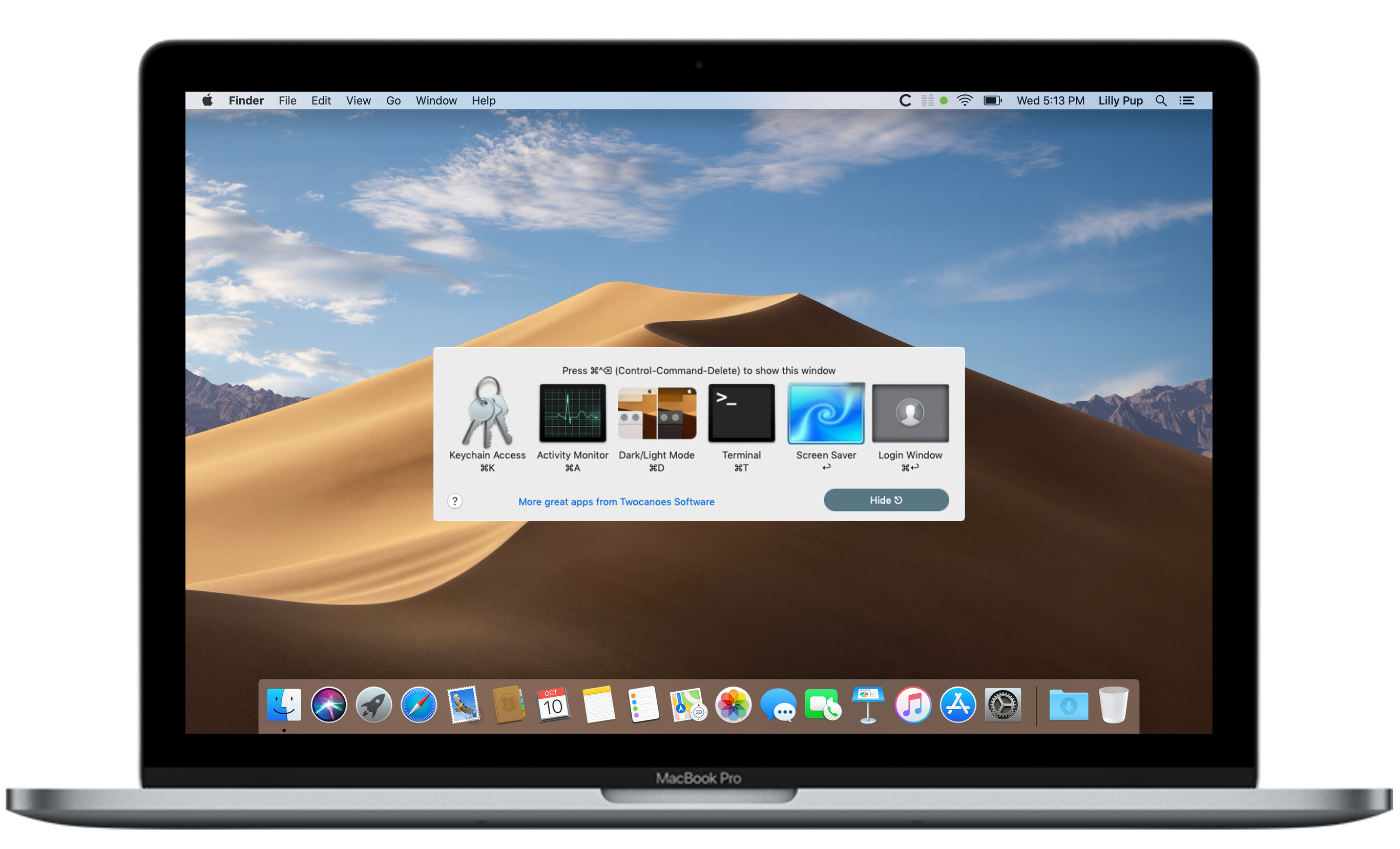 More Keyboard. Less clicking.