Thanks for Downloading Winclone
Winclone is downloading now. Winclone now
offers in-app license purchasing.
Complete Boot Camp Backup
Winclone 6 is the most complete solution for protecting your Boot Camp Windows system against data loss. Winclone is the most reliable cloning solution when migrating Boot Camp to a new Mac.
The Winclone Backup feature provides scheduled, incremental snapshots of the Windows User folder for retrieval of earlier versions or deleted data.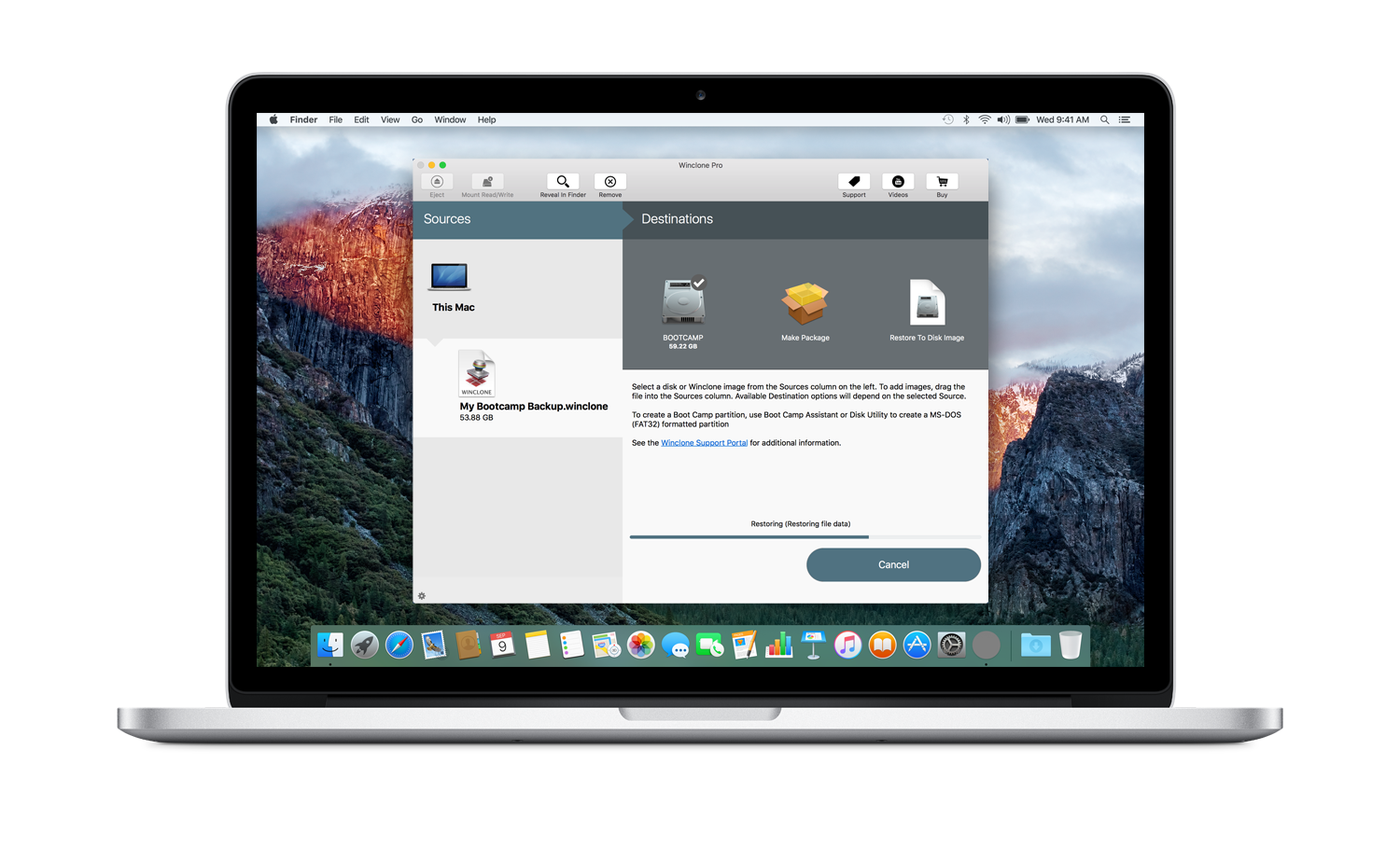 Support for migrating to new Macs
Winclone 6 supports cloning and restoring Boot Camp on Apple's new USB-C MacBook and MacBook Pro models.
Read/Write Mounting of NTFS Volumes
Mount Boot Camp or other NTFS drives in read/write mode whenever you need to copy data between Mac and Windows volumes.
Tools to Make Cloning Easy
A fresh Toolbar for Easy Access to Tutorial Videos, Tech Support, In-App Upgrades and more!