We got a Nexus 7 Android tablet here at Twocanoes Labs to test with iBeacon support. The folks over at Radius Networks have both a iBeacon app and an Android beacon service. They also make their iBeacon app available on the Google Play store. We wanted to see how it would work with our Bleu Stations that act as an iBeacon. We downloaded the app from the Google Play store on the new tablet, plugged in the Bleu Station, and it immediately showed up! Could not have been easier.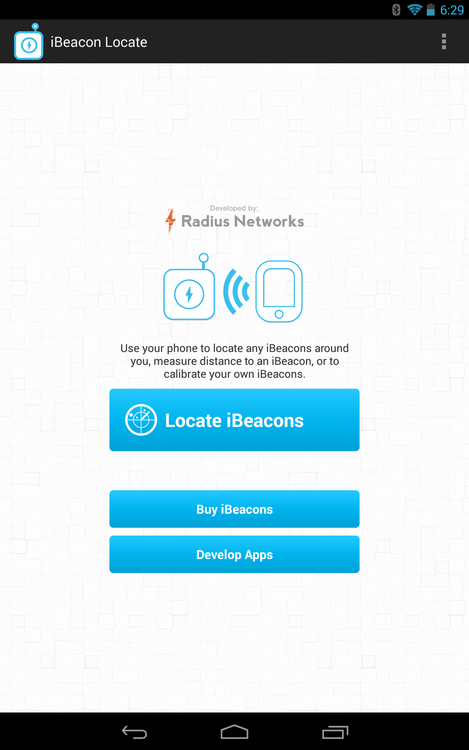 Tapped the "Location iBeacons":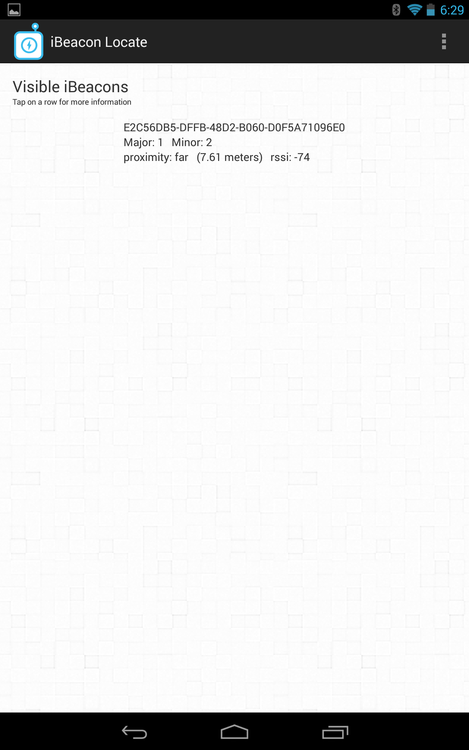 We see the Bleu Station. Tapping on it let's you see info on it and do some cool operations: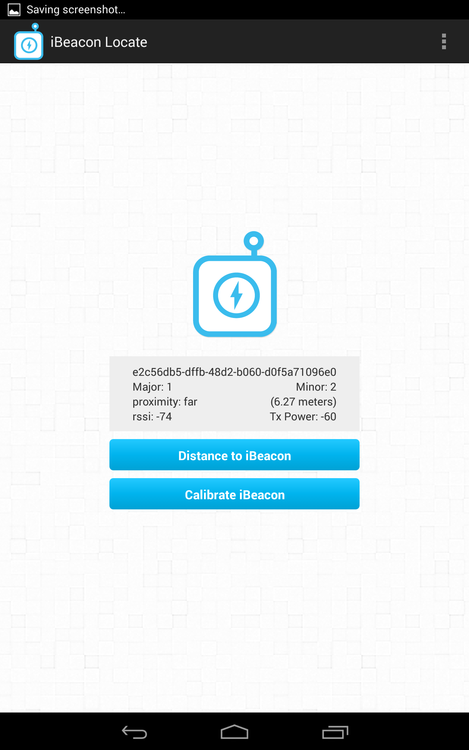 The distancing works well: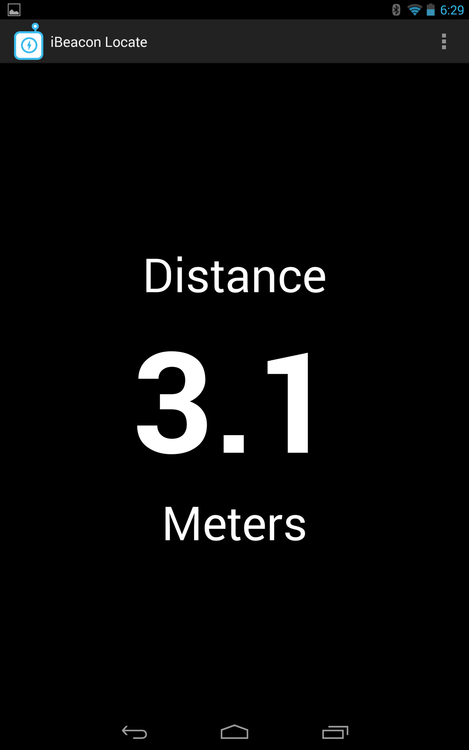 And you can set it up for demoing enter and exit events: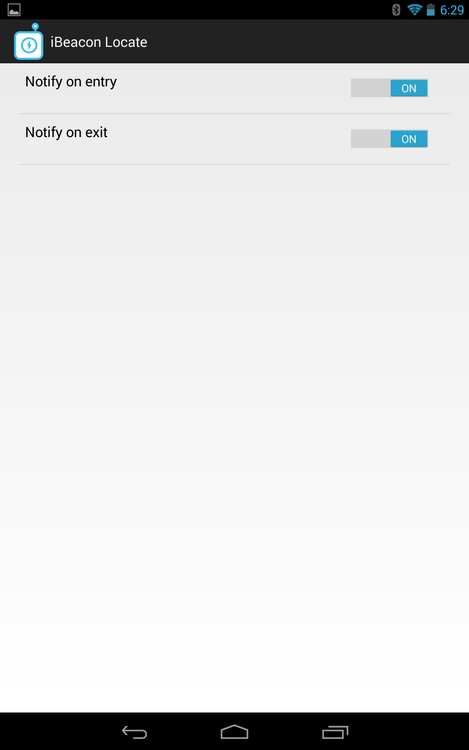 The notifications only appear to happen when you open the app, though I need to investigate further to see if it works in the background as well. When you enter a region, you get this: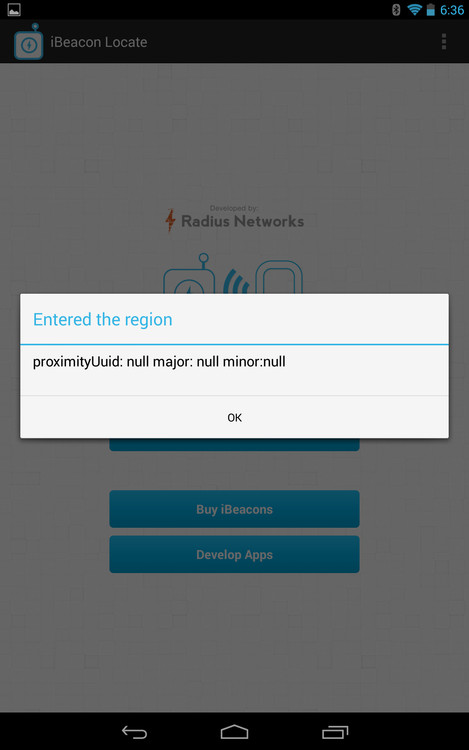 The dialog almost looks like errors since it shows "null" three times. However, it is because I did not specify the UUID, Major or Minor numbers. On iOS, you are required to specify a UUID as an identifier for the iBeacons that you are searching for. On android, this is not a requirement and you can view any iBeacon. This is interesting and may be a way that we can do some war driving for iBeacons to add to our Beacon Finder website.
Overall, it gives a great way to get started if you want to add Bleu Station or iBeacon support to your Android app.