See a Demonstration of Winclone Enterprise
Request a Trial of Winclone Pro or Winclone Pro Enterprise
A full feature trial version is available for testing for organizations with a large number of Macs. This is not an automated process and the software is not sent automatically after submitting the form.
Enterprise Boot Camp Deployment
With Intel-based, dual-boot Macs, you get amazing hardware and the ability to select macOS or Windows. With Winclone 10 Enterprise, you can image Windows to Macs using standard Microsoft enterprise tools. Our software makes it easy to deploy Macs with Boot Camp in education and business environments.
Winclone Enterprise enables you to use your IT organization's current infrastructure to deploy Windows on Mac hardware. It's simple to install a Winclone package that either images Windows directly to a Boot Camp partition or boots the Mac into a WinPE environment. It's equally simple to run Task Sequences to fully image Windows onto the Mac.
If your Mac users are remote, Winclone Enterprise supports image customization that will fully configure and set up Windows on their machines. With numerous customization options, Winclone Enterprise is the perfect pair for your organization's deployment needs.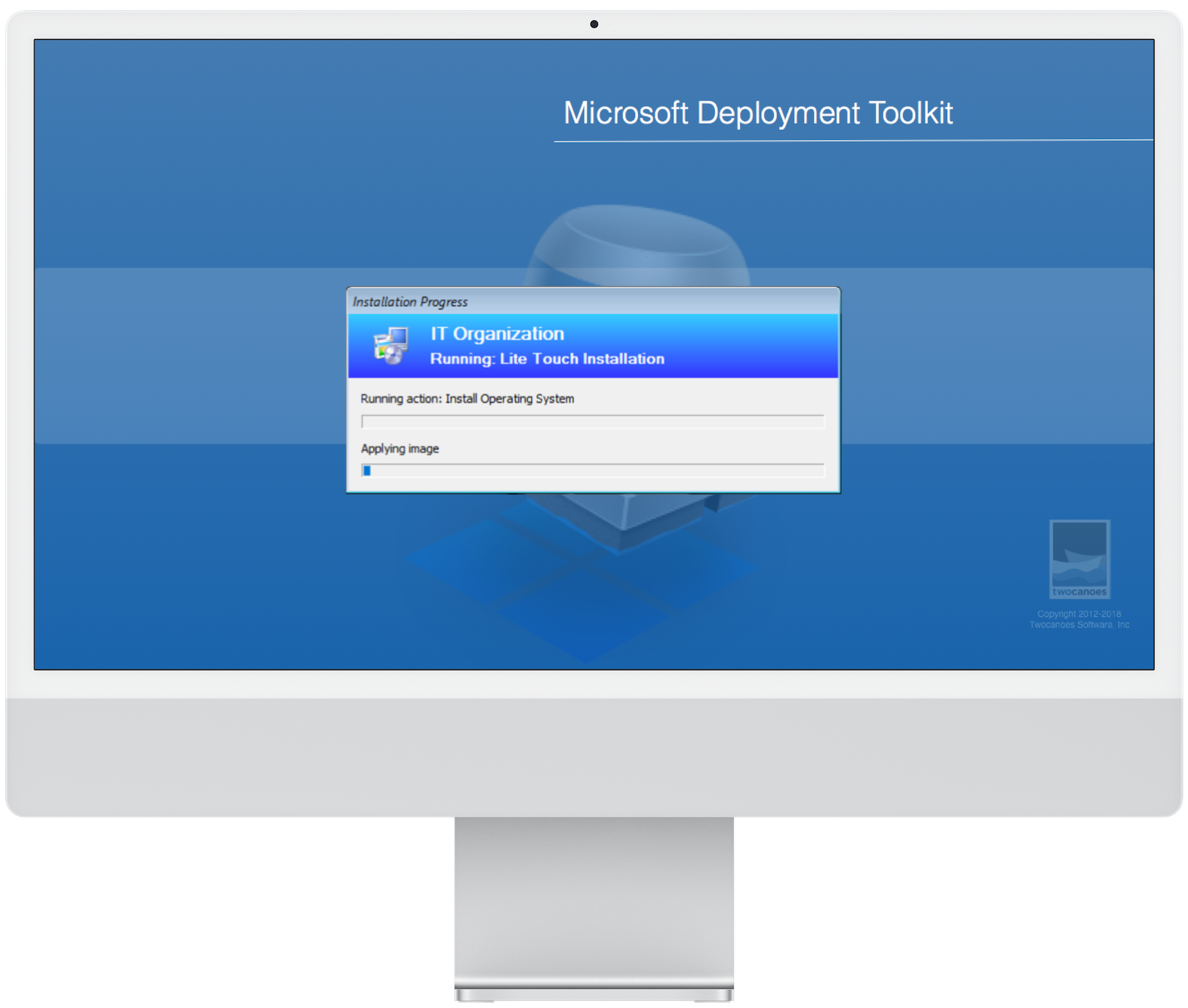 What's New In Winclone 10 Pro
Monterey-ready
Not only does Winclone support macOS Big Sur, but Winclone 10 is also Monterey-ready. Since Winclone 9, all versions of Winclone handle macOS 11.0 or later needs for Boot Camp cloning, migrating, package deployment, MDT, and SCCM. To keep with the sleek look of Monterey, Winclone 10 also includes a cleaner design to match.
Quick Install Windows 1o or Windows 11
With the new Quick Install feature, you can eliminate hassle when installing Windows on your Mac's Boot Camp partition. Simply select a Windows ISO, a driver folder, and a target volume: in just a few minutes, Winclone 10 will take care of installation. Best of all, it takes less than 5 minutes! Afterwards, just use the Mount Read/Write feature to add Boot Camp's Windows Support, complete Boot Camp installer on the Windows partition, and you're up-and-running in Windows, even Windows 11!
Driver Injection
Since Winclone 9, all versions of Winclone provide Boot Camp driver injection, including Winclone Pro and Winclone Enterprise. With driver injection, your Winclone images will include critical drivers for SSD, keyboard, trackpad, and other hardware when needed. You can confidently apply your Winclone image to a broader array of hardware configurations.