Thanks for Downloading MDS
MDS is downloading now. Please open the downloaded package file to install the application.
Deploy Intel and Apple Silicon Macs in Seconds
Quickly set up and provision Macs with MDS. Within minutes of pulling a it out of the box and using MDS, your Mac will be set up, configured, and ready to deploy. MDS works with all Macs (including new Macs) with Secure Boot and System Integrity Protection. MDS sets up all the resources for booting from the recovery partition or an external drive, wiping and installing macOS, and installing required packages. The entire process can be automated with the MDS Automaton to bring the actual time of setting up the Mac to less than 7 seconds. It is the easiest and fastest way to deploy Macs.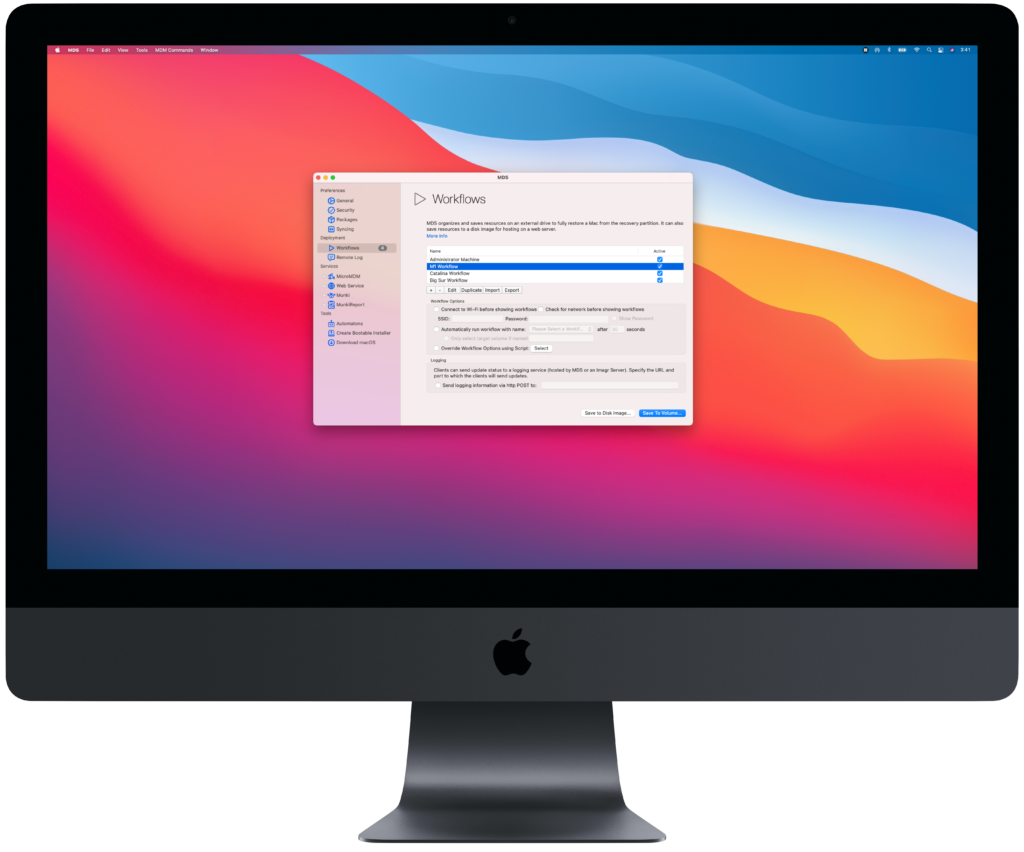 Create Workflows
Install Packages
Install macOS
Label Workflows
Automate Restores
Create Bootable macOS Volumes
Configure Automaton
Save to Disk Image
Save to External Volume
Add Packages to Workflows
Add Workflow Descriptions