Signing Manager
Local Signing of iOS Apps, macOS Apps, and Packages with Remotely Secured Identities
Thanks for Downloading Signing Manager
Signing Manager is downloading now. Please open the downloaded package file to install the application.
Secure Your Signing Identities
Signing Manager for macOS provides an ideal system for securing the code and package signing identities. Implement secure access to the identities with API keys, access controls, and auditing. Gain full control over iOS, macOS, watchOS, and iPadOS signing operations without disrupting the current workflow. Works great for developers, CI/CD servers, or for any size team that releases software on Apple hardware.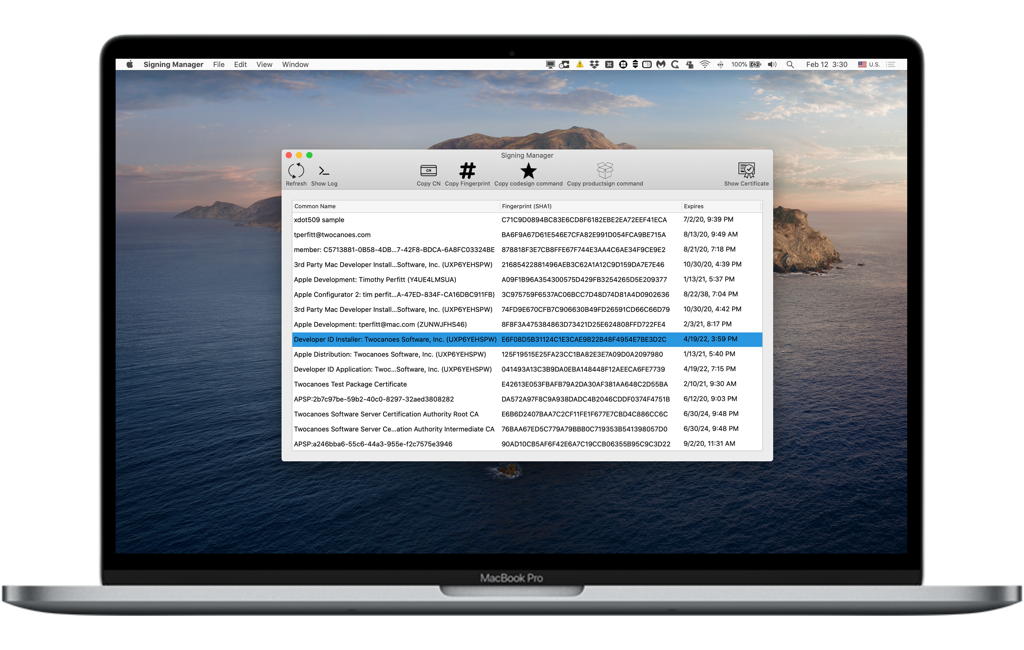 Sign apps and packages without direct access to private keys
Local signing with native Apple tools
Limit signing operations based on API key
Signing Service on Linux, macOS, or Windows
Full auditing of all signing operations
Easy updating of expired certificates
Command line interface for CI/CD servers
Open source