Authenticate with Smart Cards in Safari
Smart Card Utility enables smart card authentication to supported websites via Safari. No changes in the backend, websites, or cards: just plug in your existing PIV-enabled smart card and log in.
Modern Authentication with your Smart Card
Log in to your Identity Provider (IDP) using your smart card and unlock single sign on to apps and other websites. After the initial login, seamlessly use native and web apps without further authentication.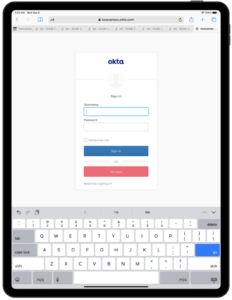 Smart Card Authentication Wherever You Are
The Smart Card Utility Bluetooth Reader for iPhone and iPad wirelessly enables your iPhone or iPad for smart card authentication. All iPhones and iPads since 2015 support the Smart Card Utility Bluetooth Reader for iPhone and iPad, a fast and convenient way to authenticate with your smart card.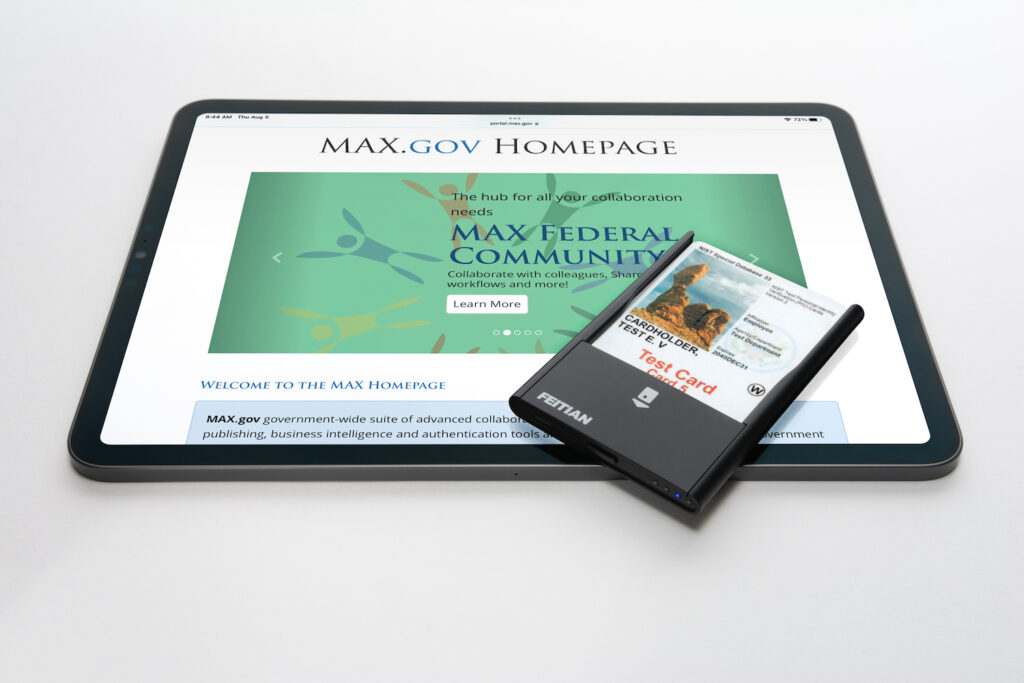 USB-C Reader for iPad Pro
Use a smart card on your iPad Pro as easily as on your laptop or desktop. Our USB-C Smart Card Reader makes your iPad Pro a simple replacement for the computer where you'd normally insert smart cards.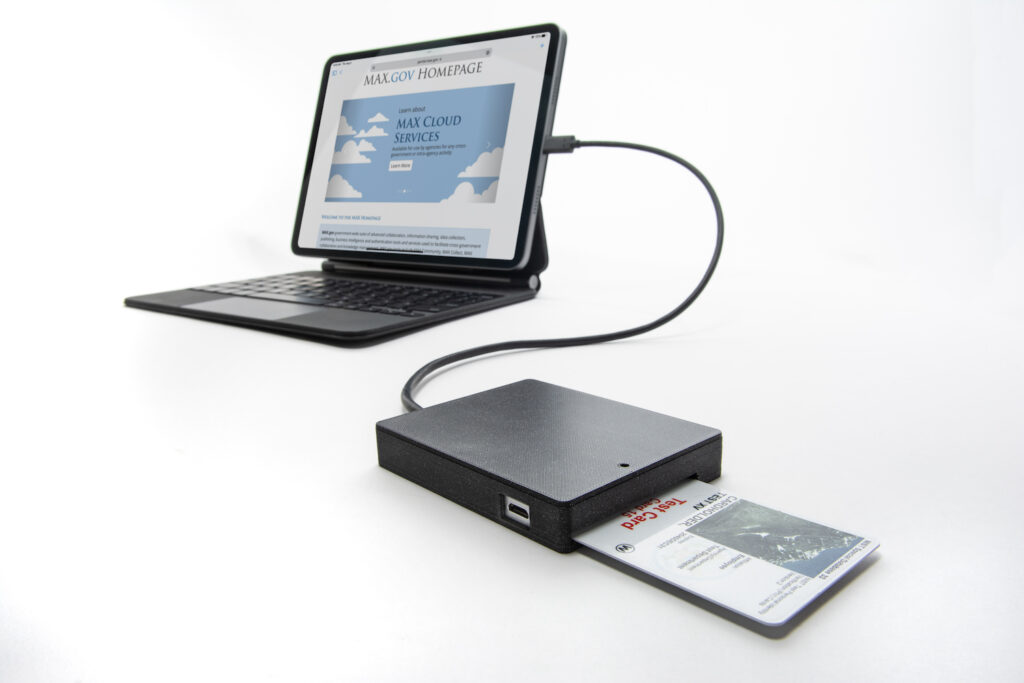 Wi-Fi, VPN, and Third Party App Support
Use your smart card to authenticate to your wireless network or VPN easily. Smart Card Utility works by making the certificates on the smart card available to all system services, including Wi-Fi, VPN, and any enabled third party app.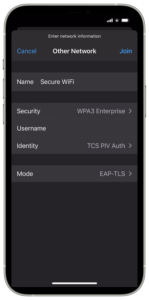 Check Your Email and So Much More
Leave your laptop behind and stop waiting in line to check your email on a shared PC. Use your smart card right on your iPhone or iPad to access your web mail using your CAC or PIV card. Smart Card Utility has been tested and is compatible with the most common military and civilian web sites, including:
MAX.gov
mypay.dfas.mil (myPay)
Office 365 (Web)
Okta PIV
Microsoft Azure
Azure Active Directory (Azure AD)
Amazon Web Services (AWS)
and many more!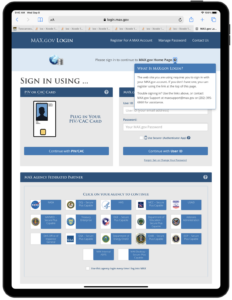 Custom Integration
We provide a full range of custom solutions for Smart Cards. Add in iOS and/or iPadOS support for your smart card reader, smart card, USB device, or custom derived credential solution. If you are interested, get in contact.
Enable Smart Card Authentication in Safari
Enable Smart Card Authentication for Wi-Fi
Enable Smart Card Authentication for VPN
Enable Smart Card Authentication for your own apps
View and Export X.509 Certificates
Easy-To-Use Interface
Logging
YubiKey Support