Smart Card Authentication for Teams and Outlook on iOS
To authenticate to Teams and Outlook apps In Office 365 on iOS, Microsoft Authenticator can be used for smart card authentication if your organization allows it. Other Office365 apps, such as Microsoft Word and Excel, will prompt for smart card authentication. However, Teams and Outlook apps do not prompt for authentication in the app. If you first authenticate to Microsoft Authenticator with a smart card, this authentication will be shared with Teams and Outlook. This article covers the steps to set up and run the Microsoft Authenticator app. If you cannot authenticate to the iOS apps, you can still use the web version of Teams and OWA in Safari.
Setup Guide
Open the App Store on the iOS device and search for "Microsoft Authenticator". Select Get.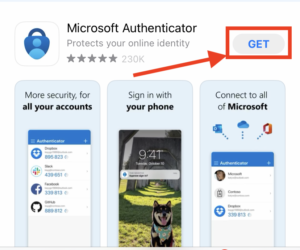 Confirm the download and install the app. Once the installation has finished, select Open.
When the App is first opened, prompts for notifications, agreements, etc. will come up. Afterward completing the initial prompts, the app will display the login page. Select Sign in with Microsoft.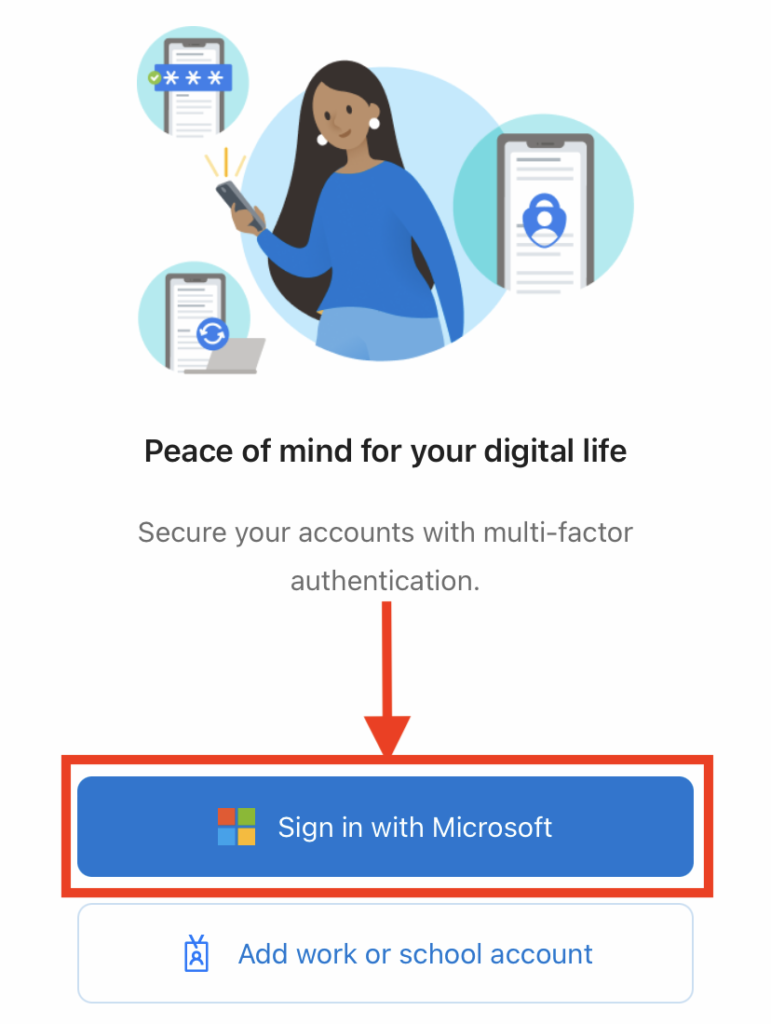 A dialog will pop up asking for an email address. Enter your DOD O365 email address and select Next.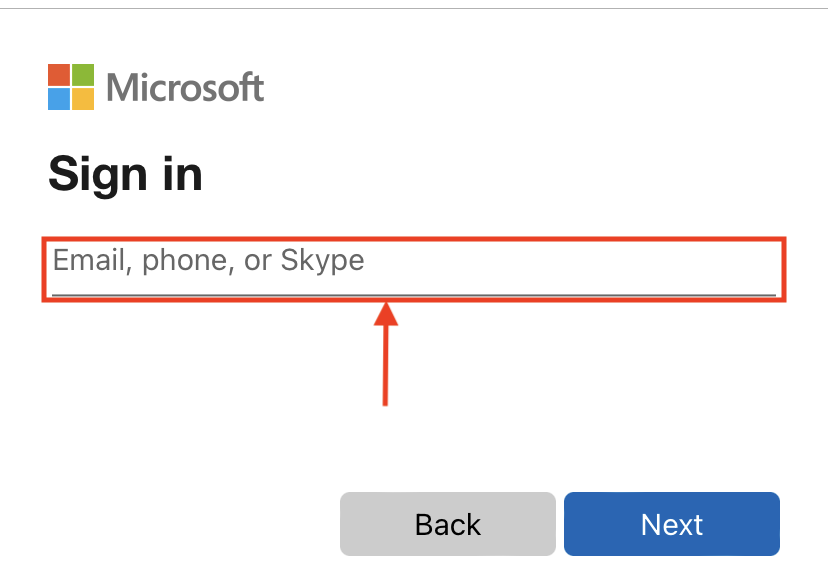 After inputting the DOD email address, a DOD login will come up. Ensure a Reader with a CAC inserted is ready to be used with the iOS device. Select the Sign in with CAC/PIV option. Then a prompt for a PIN will pop up. Enter the PIN for the inserted CAC and finish the login process.
There is a known issue with Microsoft. You may be required to repeat steps 4 and 5 twice.
This will complete the Microsoft Authenticator Login process. If you have any issues, please see the Troubleshooting Section.
Feedback
If you have any issues or questions, please contact us. We would also appreciate receiving confirmation of success with the Authenticator.
Troubleshooting
After login, you may receive a message stating that "Login was successful, but your System Admin has restricted access." If this is the case, you will need to speak to your I.T. Admin(S6, G6, etc.) to have them lift the restrictions on your account. Many service members have already had their restrictions lifted by speaking to their Admins to use other capabilities of Smart Card Utility.