Using US Government and Department of Defense (DoD) Certificates in Smart Card Utility
To access certain Department of Defense (DoD) websites, digital certificates need to be installed on iOS for these sites to be accessed. To make this process easier, we provide a configuration profile that contains common certificates required for accessing DoD websites. The profile must be updated from time to time to have the most recent certificates available.
The root and intermediate certificates must be installed on the iPhone or iPad. There are over 50 different certificates that may be required. militarycac.com has collected all the required certificates and packaged them in a single .zip file named AllCerts.zip.
However, installing these on the iPhone or iPad requires installing them individually. To make it easier, we have provided a configuration profile that contains all the DoD root and intermediate certificates.
To install the configuration profile with the needed certificates:
On your iOS device, download the configuration profile by clicking this "Download DoD Certificate Profile" button:
Once you've downloaded the Profile, install the Profile on your device (you can read how to do so in our User Guide, but we've included a reduced version of the instructions below):
Open your Settings App and Tap "Profile Downloaded":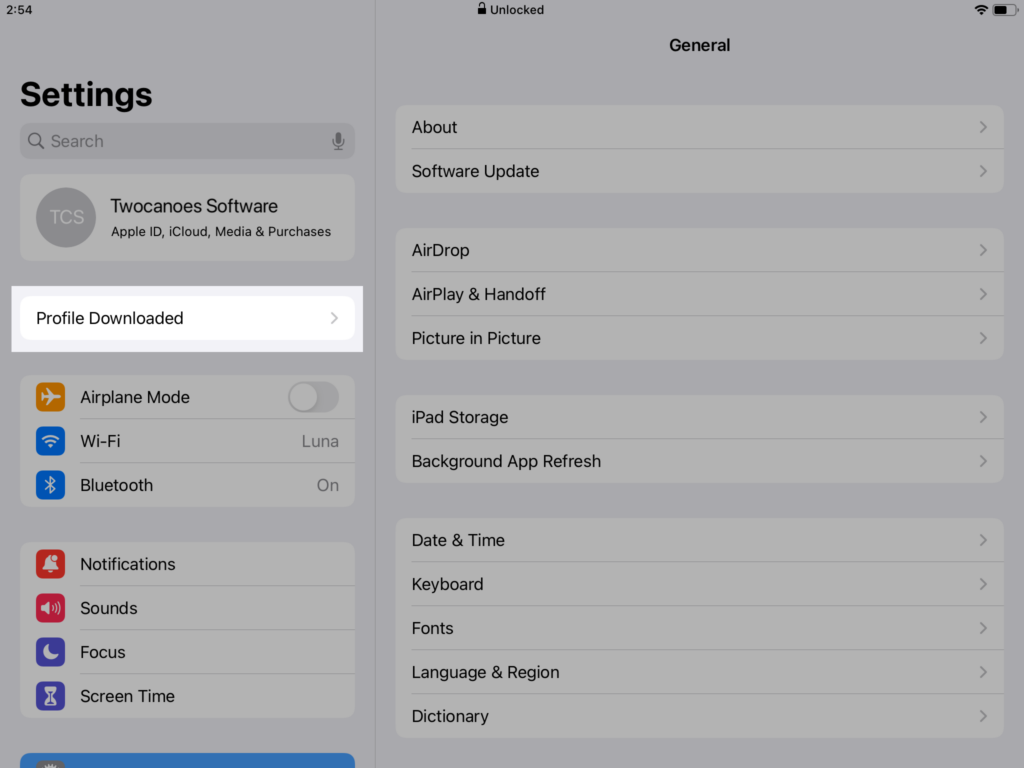 Follow the instructions to install the profile and certificates.