Finding the Smart Card Utility Reader Serial Number
If you are requested to send the serial number of your Smart Card Utility Reader to Twocanoes Software, please follow the instructions below:
Open Smart Card Utility on iPhone or iPad and select Reader Certificates: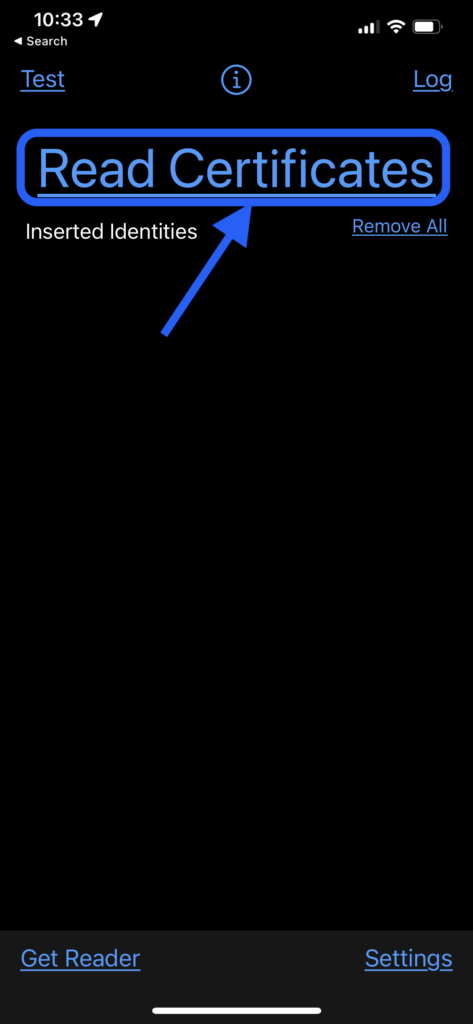 Turn on or plugin the reader to read the card. Select the reader name: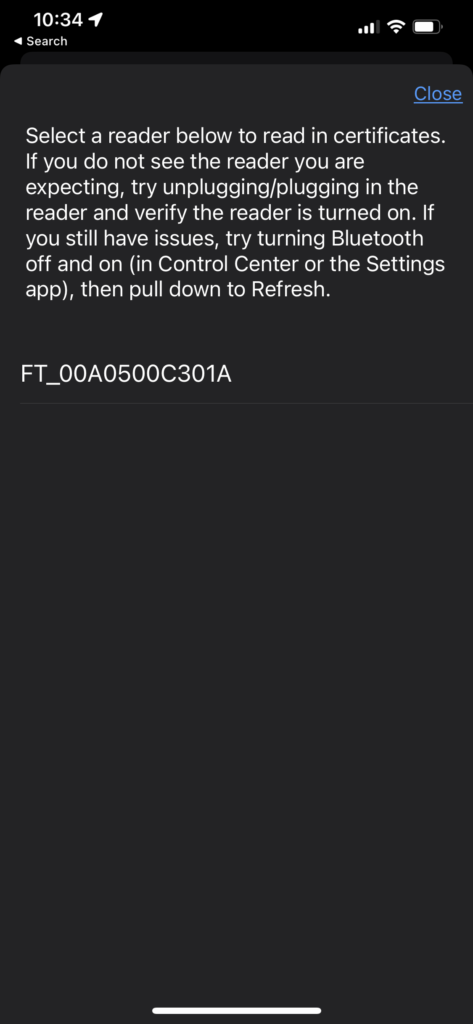 If you see the error message below, it means your reader is not registered to Twocanoes. However, the serial number is captured in the app.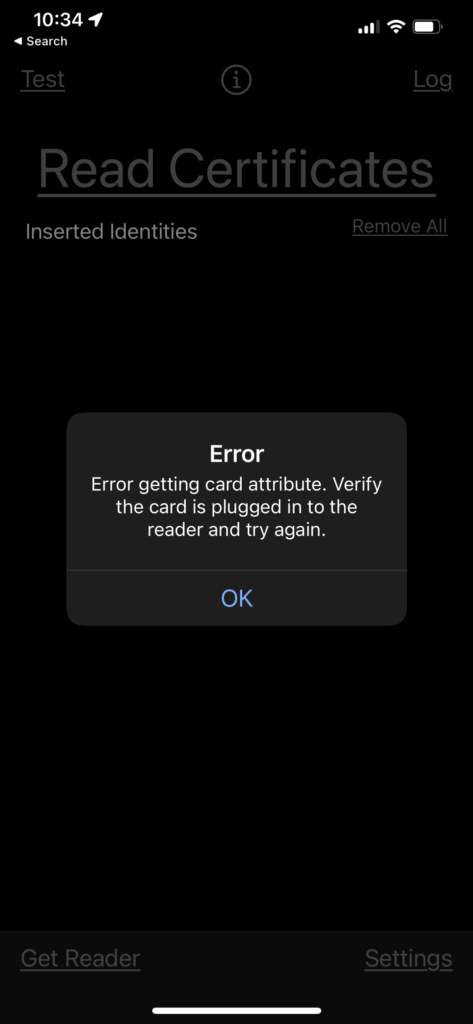 To share this serial number, tap Settings in the lower right corner of the main screen as shown below.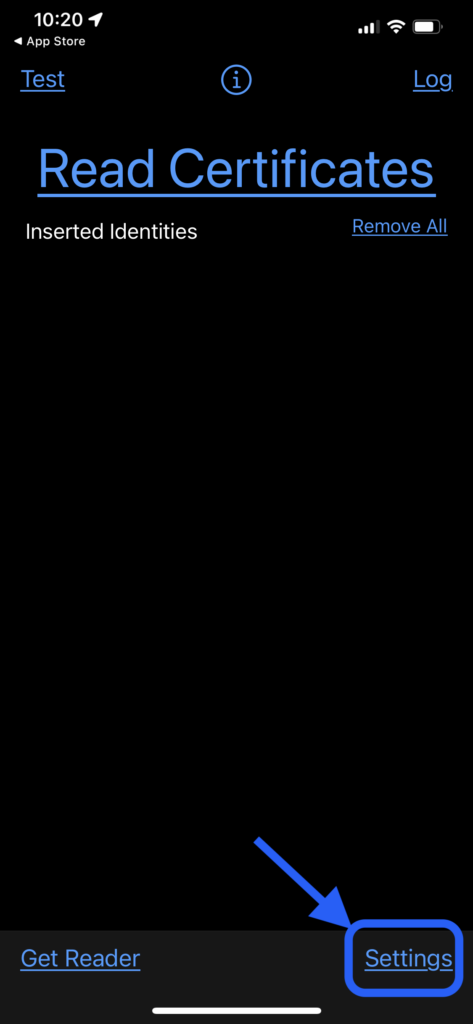 In the Settings screen, tap Share in the upper right corner.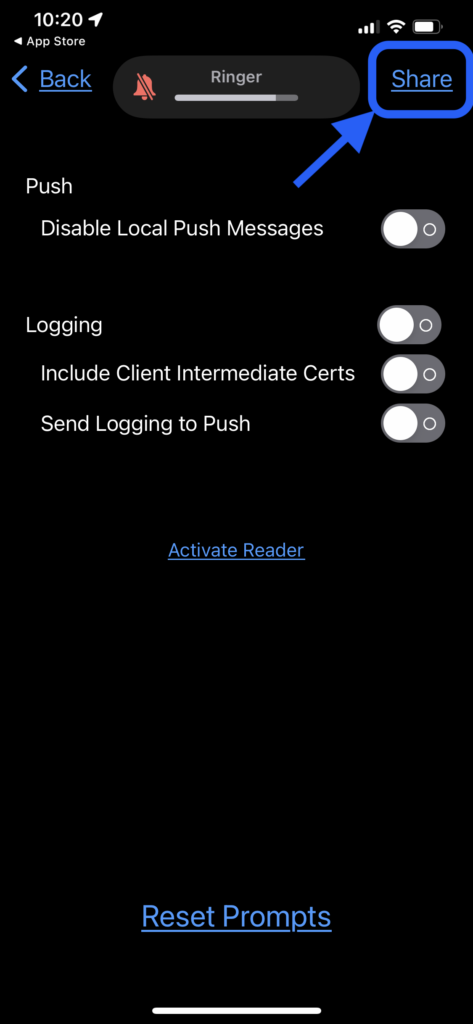 Select a method to share the serial number. The option to copy the serial number is shown in the screenshot below. Once it is copied, the serial number can be pasted into an email to send to Twocanoes.