Restoring Winclone 7 (and later) Images to the 2018 MacBook Pro and 2017 iMac Pro (Macs with T2 Co-Processors)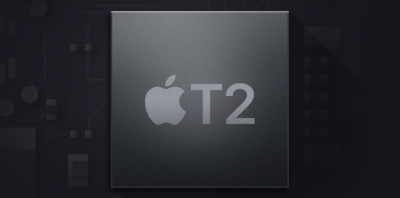 Macs that have new T2 coprocessor may have issues booting from a restored Winclone image. These Macs include:
2018 MacBook Pro
2017 iMac Pro
The T2 coprocessor is responsible both the managing the internal SSD and Secure Booting. Windows requires a Boot Camp driver in order to successfully boot from the internal SSD: the T2 coprocessor will not secure boot Windows until secure boot is enabled. This article explains how to address each issue.
Secure Boot
The new Macs with the T2 coprocessor have Secure Boot enabled. The T2 coprocessor validates the boot loader prior to passing control to start the boot process. This includes both Windows and macOS booting. By default, Secure Boot is enabled and the boot loader is validated when booting macOS. If you install Windows via Boot Camp Assistant, Secure Boot for Windows is permanently enabled by Boot Camp Assistant. Winclone 7.2 and later will also permanently enable Secure Boot for Windows when restoring a Winclone image.
You can also install Windows via Boot Camp Assistant the first time, then restore the Winclone image. You can also disable Secure Boot by booting to the Recovery partition and disabling Secure Boot in the Startup Security Utility. Note: this will disable Secure Boot for both macOS and Windows and is not recommended.
Symptom: If Windows is selected as the startup disk, but the Mac boots into macOS instead, it is likely that Secure Boot for Windows is not enabled.
Resolution: Use Winclone 7.2 or later to restore the Windows image. Install Windows the first time via Boot Camp assistant or disable Secure Boot.
Boot Camp SSD Driver
If you are migrating a Winclone image from an older Mac to a Mac with the T2 coprocessor, Windows may not boot due to the lack of the AppleSSD64 driver required to boot Windows on these new Macs. Apple provides this driver as part of the Windows Support software when installing Windows, but since the driver is required during early boot, Windows may give an "Inaccessible Boot Device" error message due to the lack of this driver. To resolve this, you must inject the AppleSSD64 driver into Windows. The process is covered in the Resolving INACCESSIBLE_BOOT_DEVICE Error after restoring Winclone image knowledge base article.
Symptom: Windows Blue Screen with INACCESSIBLE_BOOT_DEVICE error message.
Resolution: Inject Windows drivers into Windows outlined in the Resolving INACCESSIBLE_BOOT_DEVICE Error after restoring Winclone image Knowledge Base article.