Upgrading Winclone 7
Upgrade for More Features
From Standard to Pro
Upgrading from Standard to Pro easily. Select the "Buy" button in the upper right hand corner of Window and your Pro Upgrade will appear.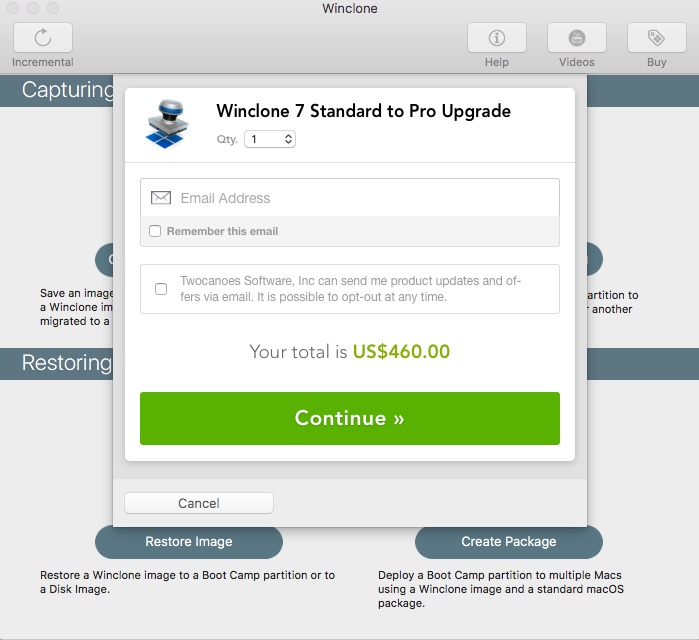 After the checkout process is complete, your new license and receipt will be emailed to you, and your license will automatically be installed. You are now upgraded!
Upgrade to Enterprise for Specialized Support
Increase your productivity by letting us troubleshoot your packaging and deployment issues. Contact us for pricing or to set up a phone call.