Connecting a Bluetooth Reader Wirelessly with Smart Card Utility on macOS
The purpose of this guide is to walk through the steps to use a Twocanoes Bluetooth reader with a Mac using a wireless connection. The Bluetooth feature is only available from the TestFlight Beta version of Smart Card Utility for macOS.
Download the TestFlight app from the target Mac's Apple App Store. Then open the TestFlight app and complete initial prompts.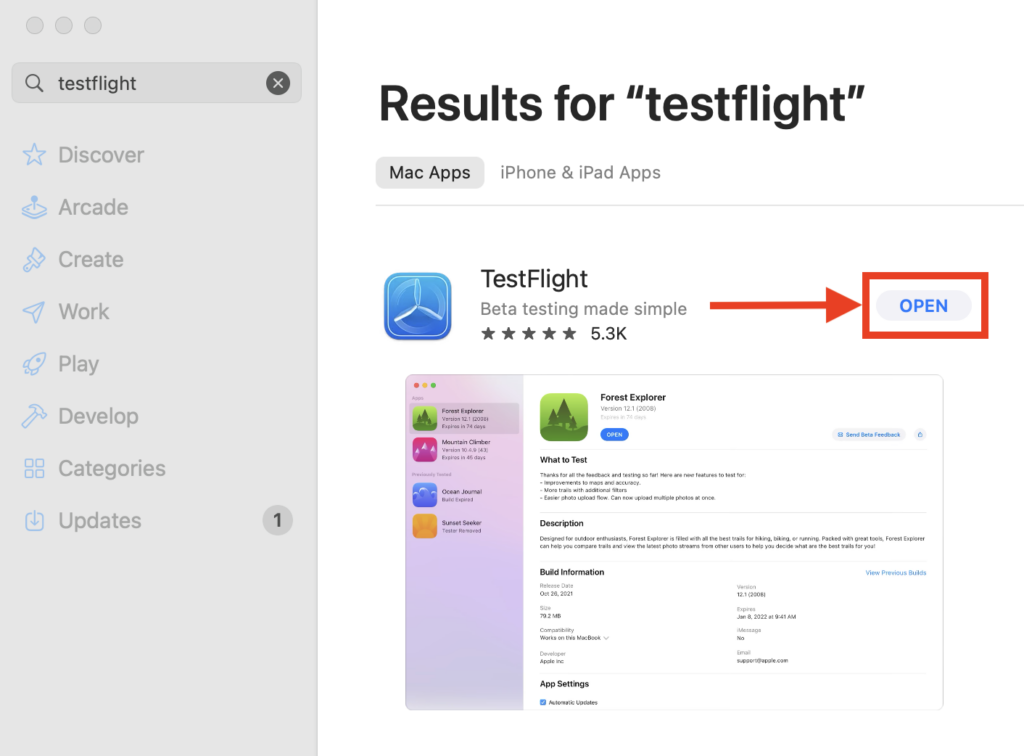 Next, open the Twocanoes TestFlight Invite link for Smart Card Utility. The invite will open in the TestFlight app. You will be prompted to install and open the most recent beta version of Smart Card Utility.
Insert a CAC/PIV into the Bluetooth Reader. Put the reader into Pairing Mode. In the upper left corner of Smart Card Utility is the Add Bluetooth Reader button. Select it.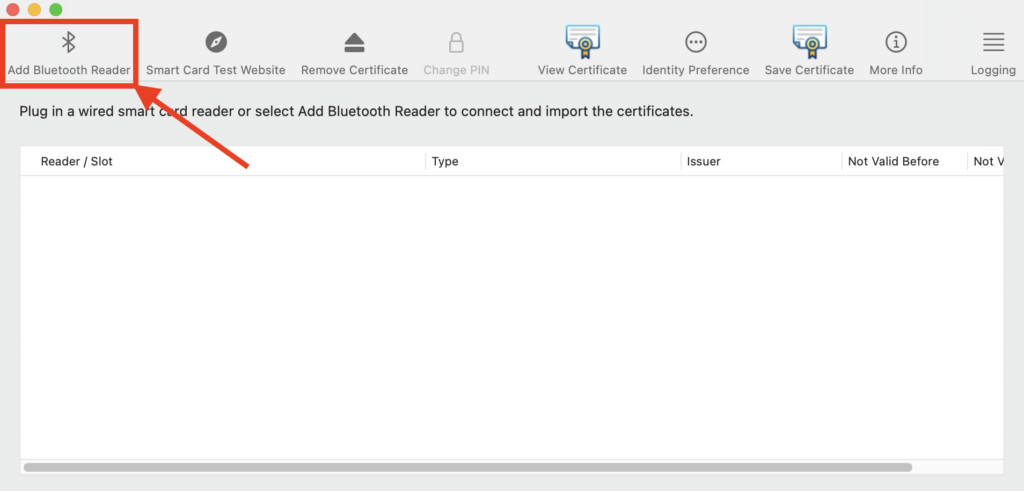 The Select Reader Menu will open. Find your Bluetooth Reader's serial number, then click Connect.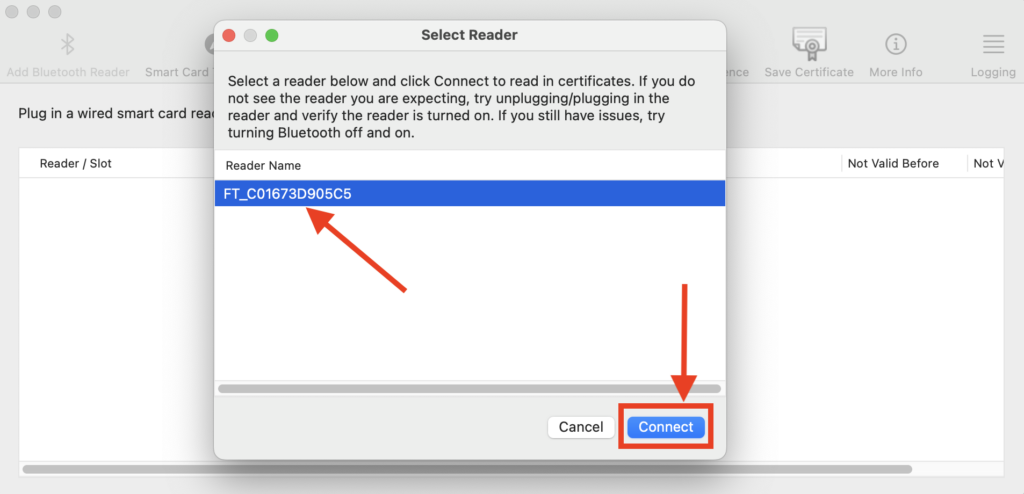 *IMPORTANT* If you are using a Bluetooth Reader with PIN-Pairing, you will be prompted to enter your PIN. Enter your PIN and click Connect.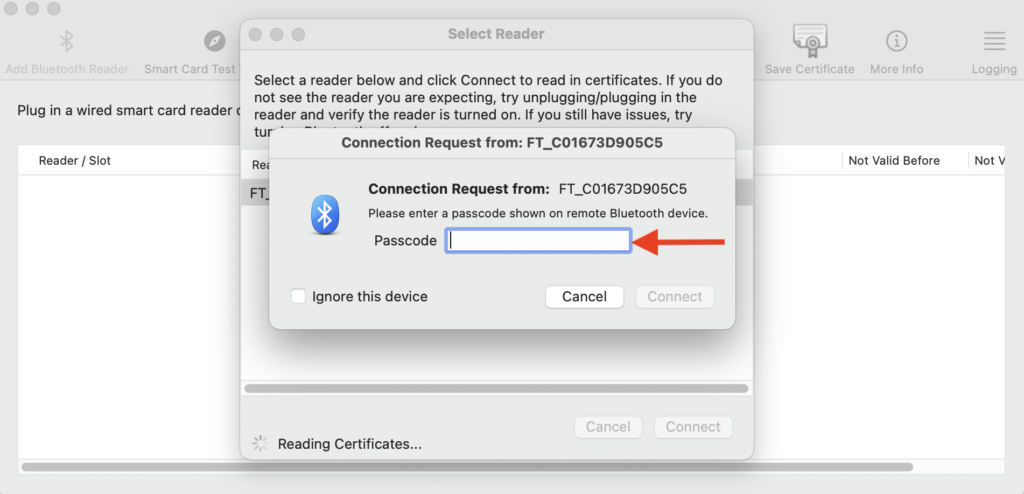 After Smart Card Utility connects and reads in the CAC/PIV certificates, the Certificate Selection Table will open. Click on Insert next to the correct authentication certificate. Then hit Done. *In most cases, this will be the Slot 9a certificate.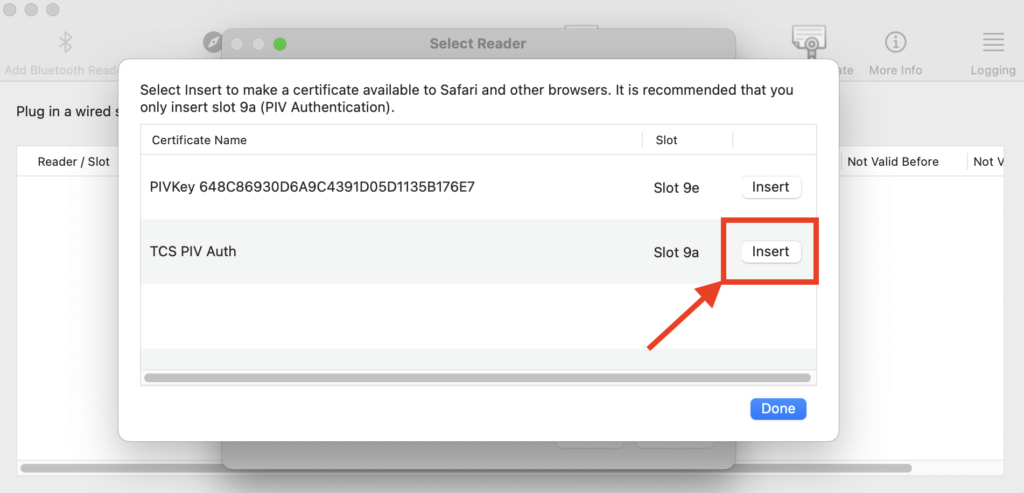 The reader should be displayed as inserted on Smart Card Utility's main screen. The inserted certificate will show if you click the small down arrow( v ) next to the reader's serial number.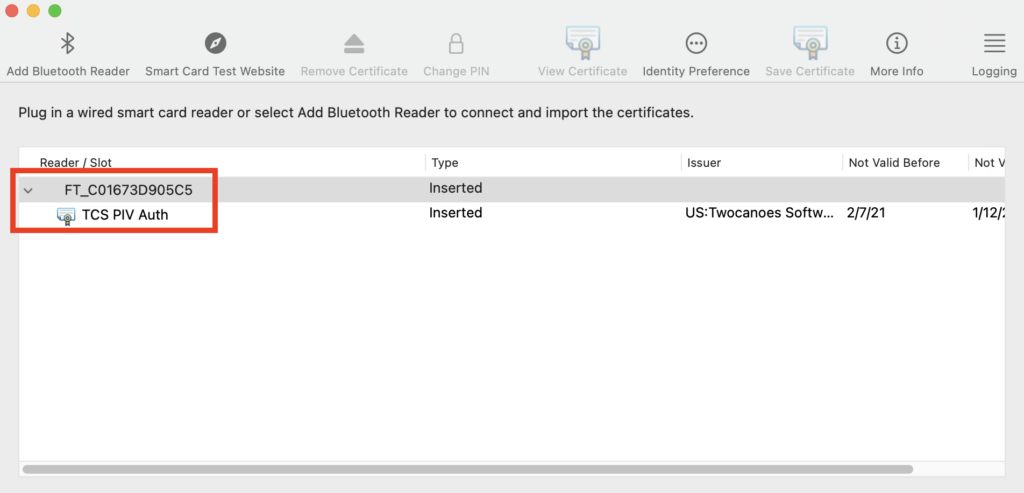 Now with your reader turned on, you should now be able to use Smart Card Utility to authenticate online.