If you created an image of an SD Card with SD Clone 3, or downloaded an image from the internet (like the Raspbian OS), and want to see the contents of it, you can easily do this with the Restore to Disk Image feature in SD Clone 3. Here's how:
Step 1:Select source and destination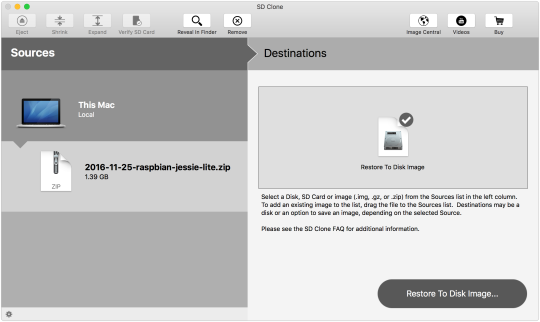 Launch SD Clone 3 and drag the image into the sources column. Select the image and select Restore to Disk Image.
Step 2: Restore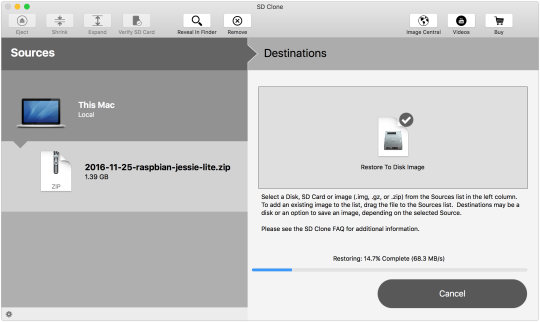 Click the Restore to Disk Image button, and a spare bundle image will be created and restore to the disk image, all in one step.
Step 3: View Disk Image
Once the restore is complete, any mountable partitions will be mounted. The disk image itself will be available in Sources where you can do Shrink and Expand the Linux (Ext) partitions on it.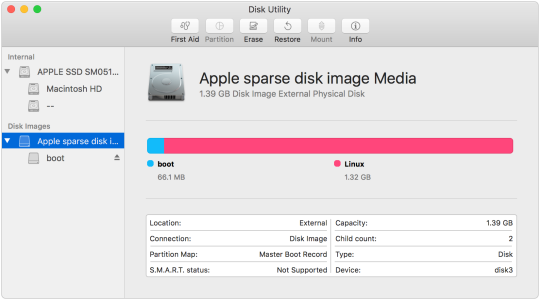 I also created a video of creating a disk image: