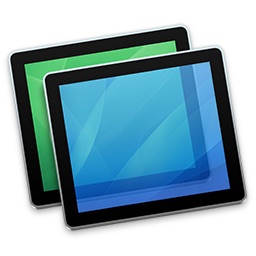 We just released TCM 1.1 with a huge new feature: Screen Sharing. We have seen a bunch of folks in education loving it and see TCM as "Apple Classroom for Macs". It was missing one key feature, though: screen sharing. So with the release of TCM 1.1, instructors and IT folks can automatically start screen sharing and connect to student macs with a click of a button. Here is how it works:
You select one or more devices that you want to screen share and send the screen sharing command.
If screen sharing is not enabled on that Mac, it is turned on.
A vnc:// link in a button is made available for that Mac either on the Control page (IT) or the Control view (teacher).
To start controlling a student machine, just click the button and screen sharing will start.
If the Mac user is logged in as the same user as the teacher is using to connect, then screen sharing will start and the student will see the the screen sharing icon in the status menu. If the teacher connects as a different user, the student will be ask if the teacher can control the screen.
This is an amazing way for providing support, assisting a student, or sharing work that a student is doing with the rest of the class.
If you want to try TCM out, check out our 14 day trial at the TCM page or sign up for a webinar to see it in action!