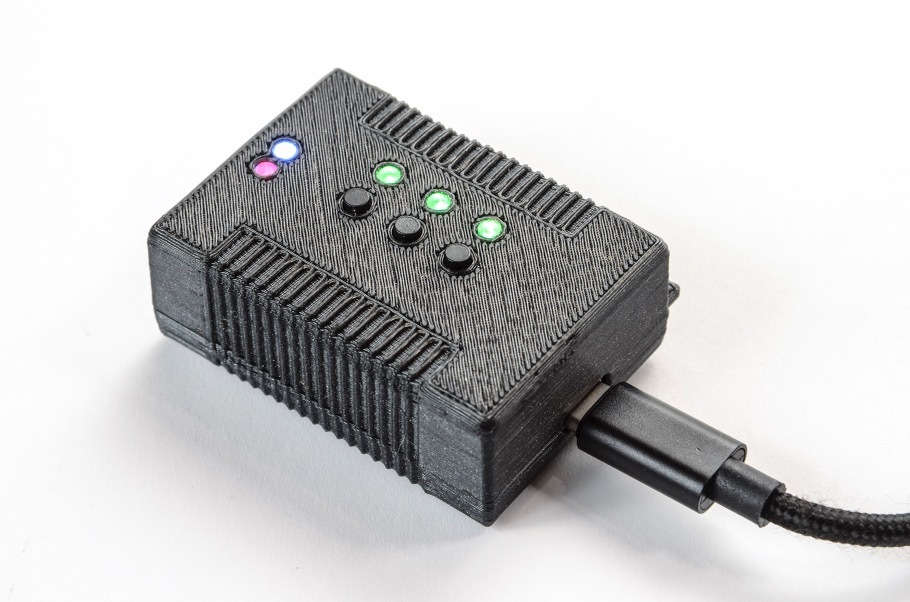 We are moving closer to shipping the Automaton 2! The populated circuit boards have been ordered and we are busy preparing the enclosures. Our initial order is for 500 Automatons 2, and we have already sold about half of them! If you have yet to purchase one or want any additional Automaton 2 devices, make sure to order them soon. They are selling out quickly.
What Is It?
Automaton is a device for automating anything that can be operated by a keyboard. It supports creating multiple workflows and has buttons to easily run the workflows. Whether you are setting up a computer, running commands, or setting up applications, Automaton makes it as easy as pressing a button. Read all about it on the Automaton 2 page.
Pricing Reduced to USD$49.99!
I also have some exciting news to share: we are reducing the price by 50%! Since we will be printing the enclosures in-house and our initial order is larger than we expected, our costs have gone way down. We are reducing the pricing from USD$99.99 to USD$49.99. If you already purchased an Automaton 2, then we will be doubling the number you ordered! You don't have to do anything. Anyone that purchased an Automaton 2 at $99.99 will receive 2 Automatons! If you purchased multiples of the Automaton 2, just double that number, and that's how many you will receive! One for you and one to share!
Shipping is Expected the 3rd Week of March
In terms of when you should be receiving them, we should receive the populated circuit boards here in Naperville in the second week of March. We will be assembling them and shipping them out about a week later. You should receive them around the end of March. This is a bit later than we had hoped (I was planning for the end of February), but I am excited that they are being manufactured and they are becoming a reality. I am glad we delayed a bit to add the additional memory to the boards. It is going to make a huge difference going from 2k to 32k for saving workflows.
Automaton 2 App
We are also making significant progress on the Automaton App for macOS. You can download a copy today and play around with it if interested. We have a complete user guide published as well.
Thanks
Thanks for supporting the project and we are excited to see how folks will be using it. If you have any questions, please reach out to us!