Make WINPE Bootable in Winclone 8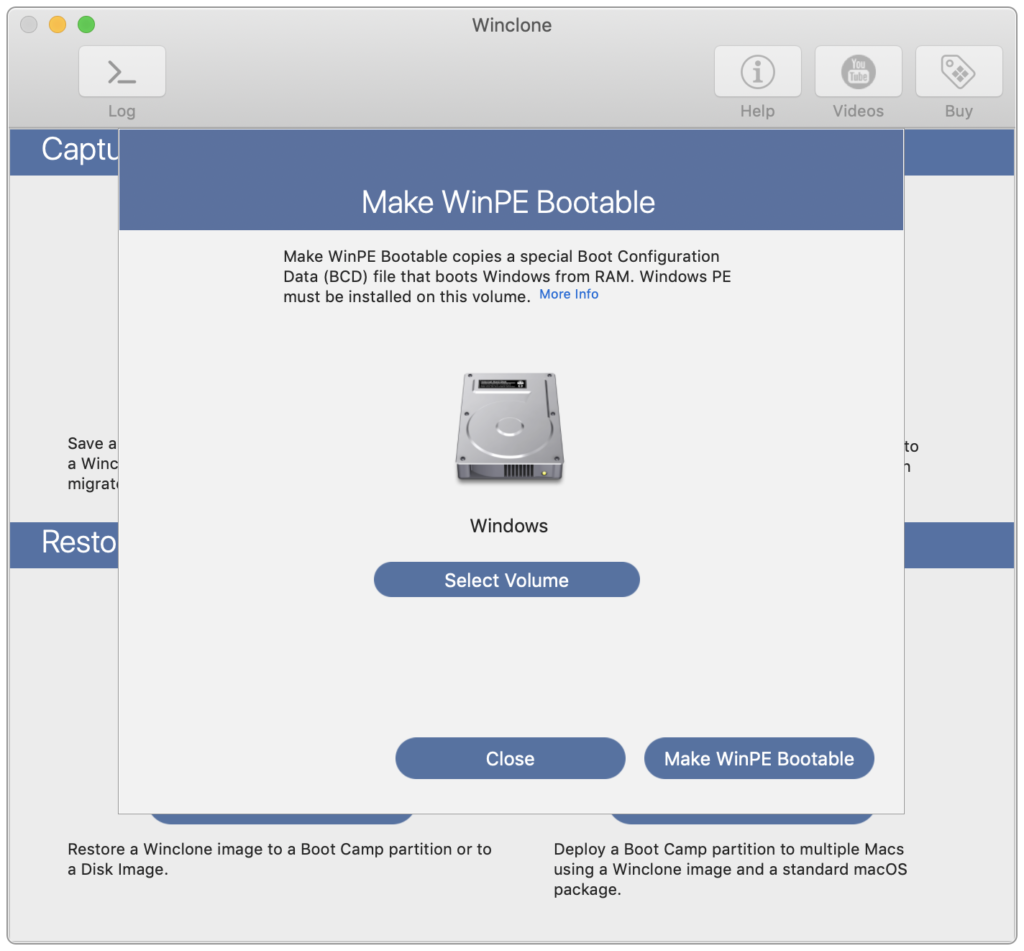 "Make WinPE Bootable" copies a special Boot Configuration Data (BCD) file that boots Windows from RAM. Windows PE must be installed on this volume.
"Select Volume" will show any currently attached volume that is NTFS formatted.
When "Make WinPE Bootable" is pressed, a WinPE BCD will be created; the Mac will be set to use this BCD when Windows booting is chosen in Startup Disk.