Reinserting a Certificate in Smart Card Utility
When issued a new CAC/PIV card, the old 9a certificate must be removed from Smart Card Utility, and then the 9a certificate from the new card needs to be inserted. In addition, one troubleshooting method is the deletion/reinsertion of the 9a certificate.
Reinsertion Steps
Navigate to the Smart Card Utility Main Screen. The currently Inserted Certificate will be displayed under CERTIFICATES AVAILABLE TO IOS.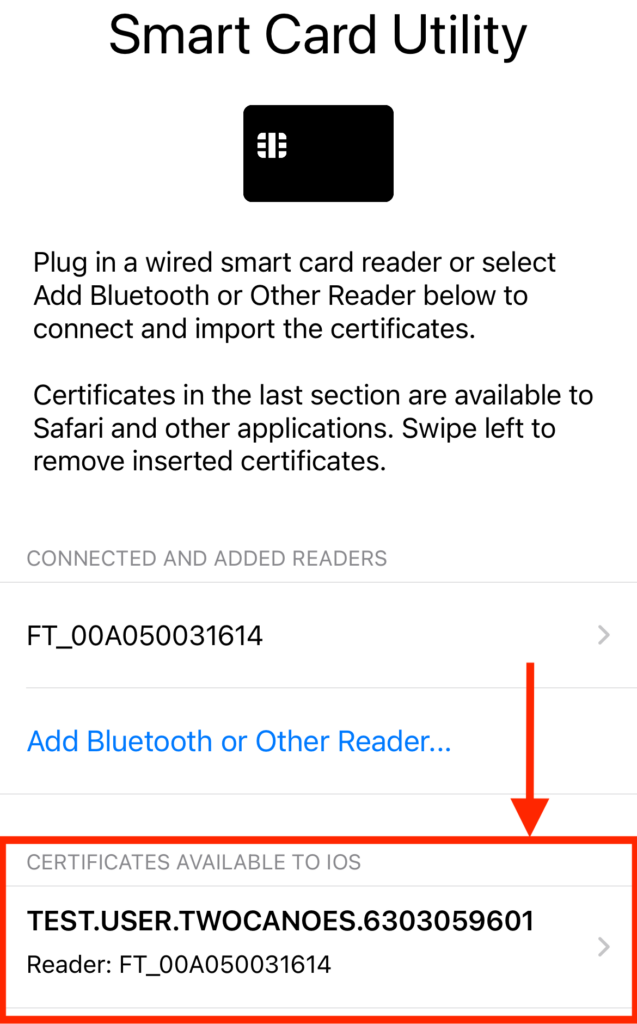 Press down on the Inserted Certificate and swipe it to the left until the Delete Button appears. Then tap Delete.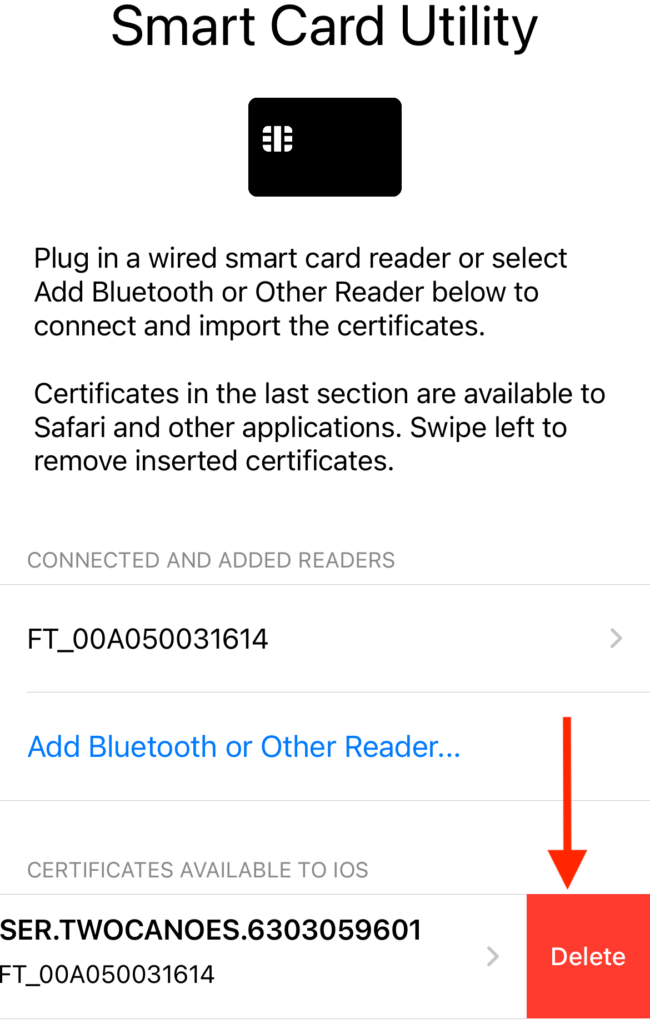 Tap the gear icon in the lower-right corner to open the Settings Menu.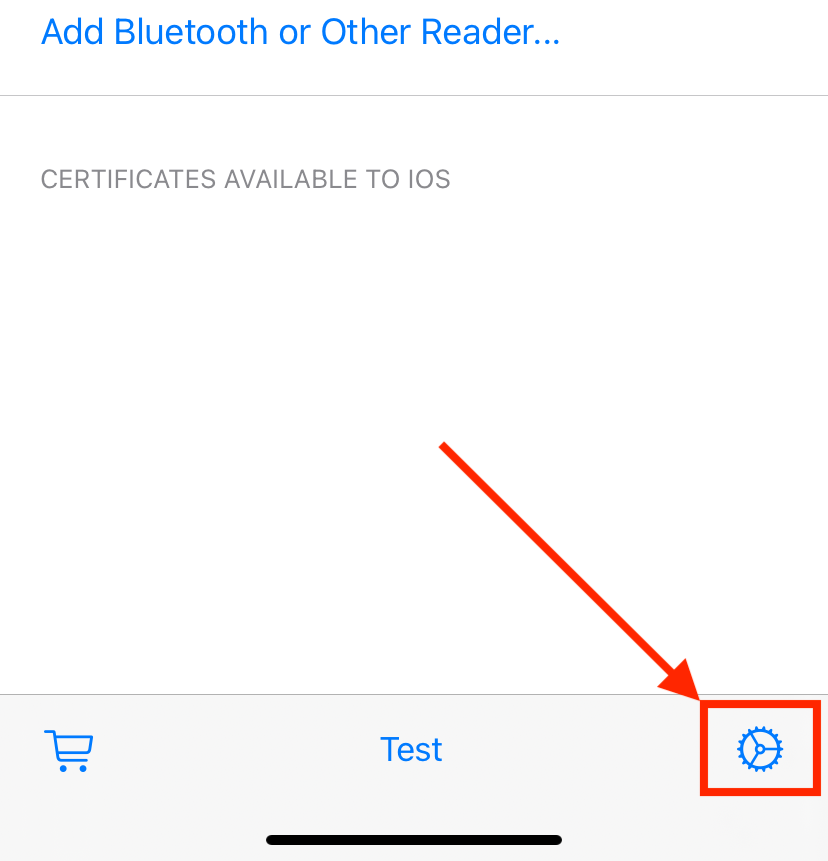 In the Settings Menu, tap Reset All Settings at the bottom of the menu.
Force quit the Smart Card Utility app. Then, reopen the app and go through the setup prompts.
Turn on/plug in your Reader with your CAC/PIV inserted. Tap on Add Bluetooth or Other Reader…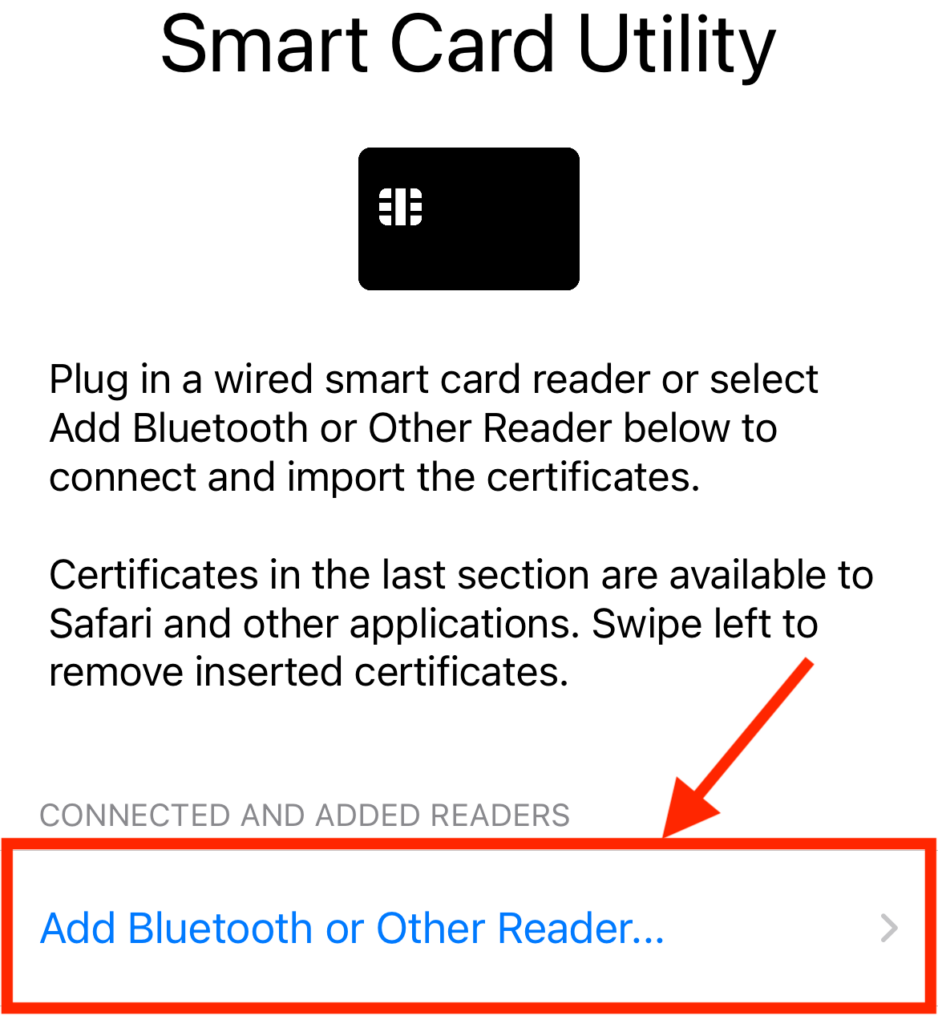 Select your reader from the Available Reader List. Smart Card Utility will read in the CAC/PIV. Then, the Certificate Menu will be displayed.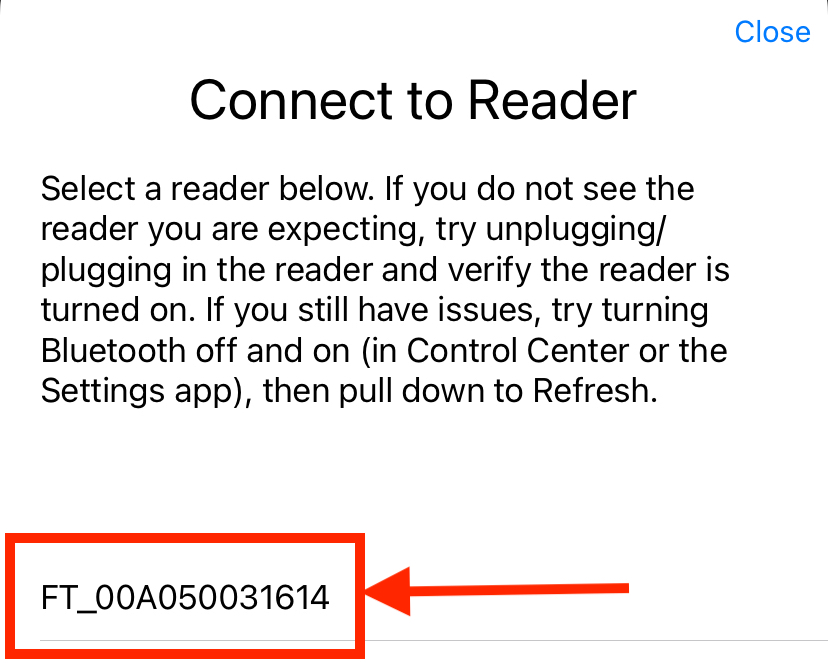 Find the 9a Certificate from the list and tap the Insert next to it.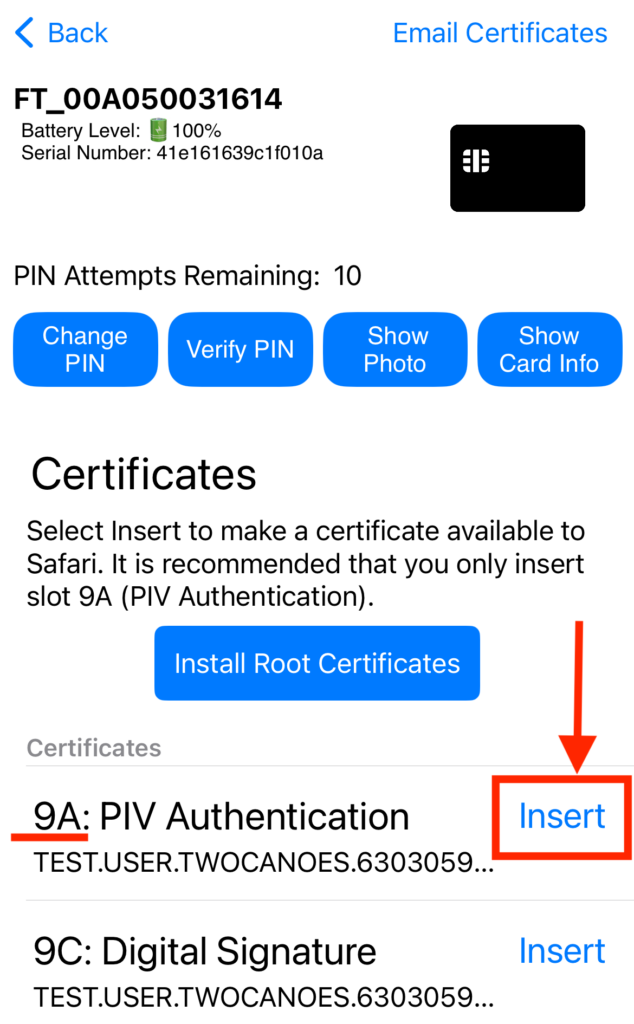 Tap OK on the confirmation message, then hit the < Back button in the upper left corner to return to the main page. An access request may be displayed on the main page; accept it.
That completes the Certificate Reinsertion Process