Updating Certificate Profile for Smart Card Utility
To access certain Department of Defense (DoD) websites, digital certificates need to be installed on iOS for these sites to be accessed. To make this process easier, we provide a configuration profile that contains common certificates required for accessing DoD websites. The profile must be updated from time to time to have the most recent certificates available.
Updating the Profile
Most of the DOD certificates within the profile are set to expire years from their publishing date. However, a few have a shorter window of activity. They may be required to be updated more often for technical/security reasons, or the portals are no longer in use. This article will cover removing the outdated certificate profile and installing the updated version.
1. In iOS, go to Settings and select General.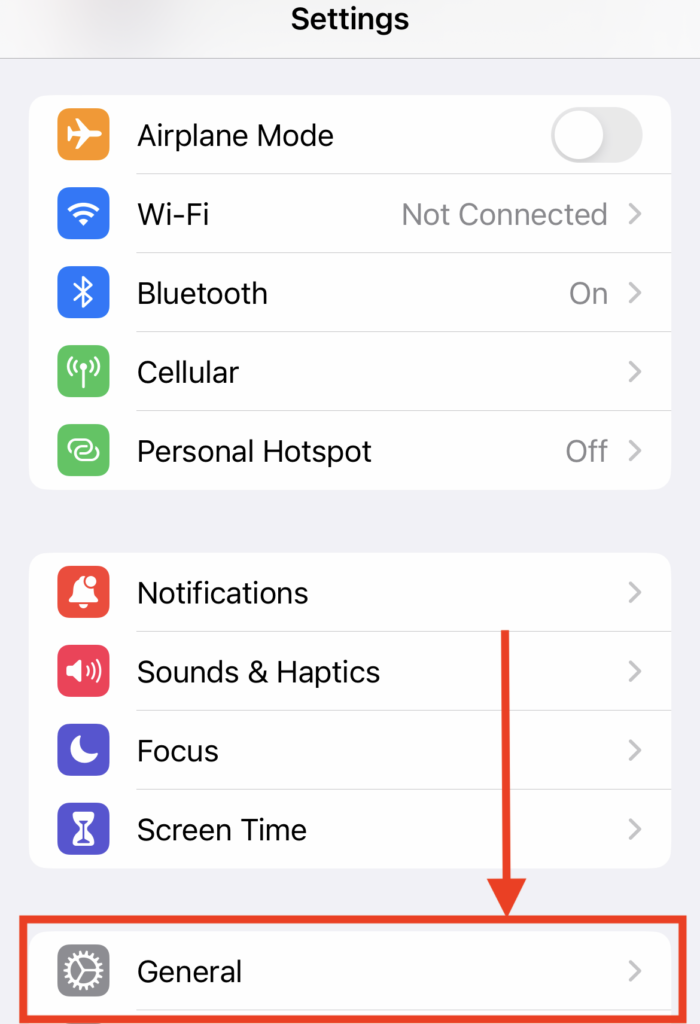 2. In General, scroll down and select VPN & Device Management.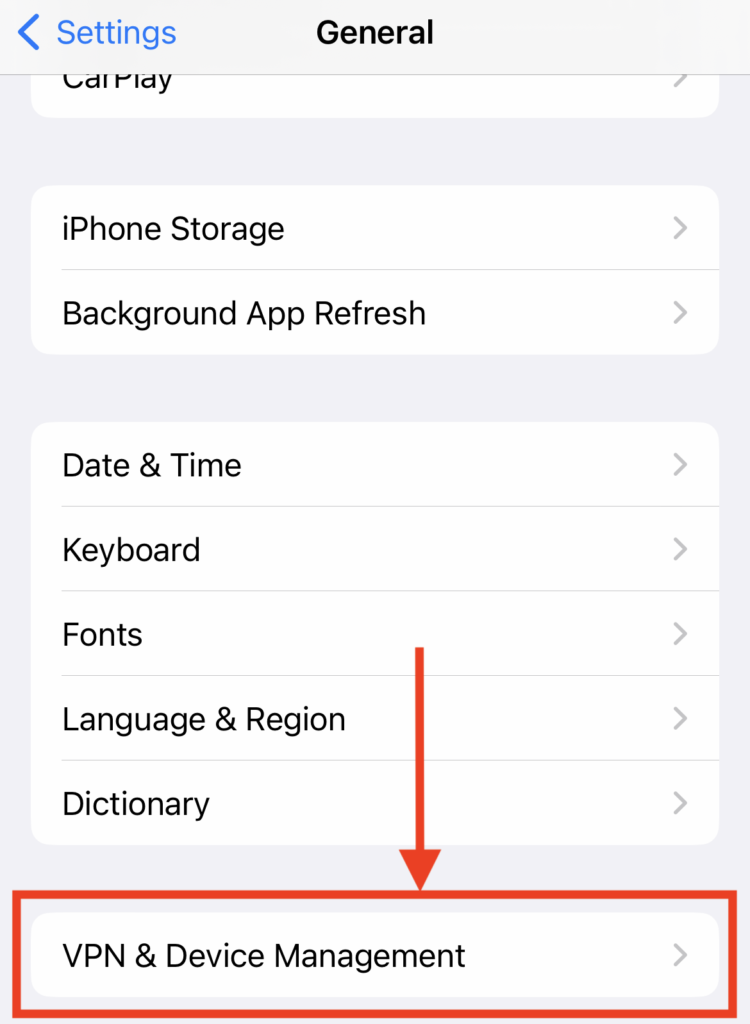 3. In VPN & Device Management, select Certs for DoD PIV Cards. This is the Certificate Profile.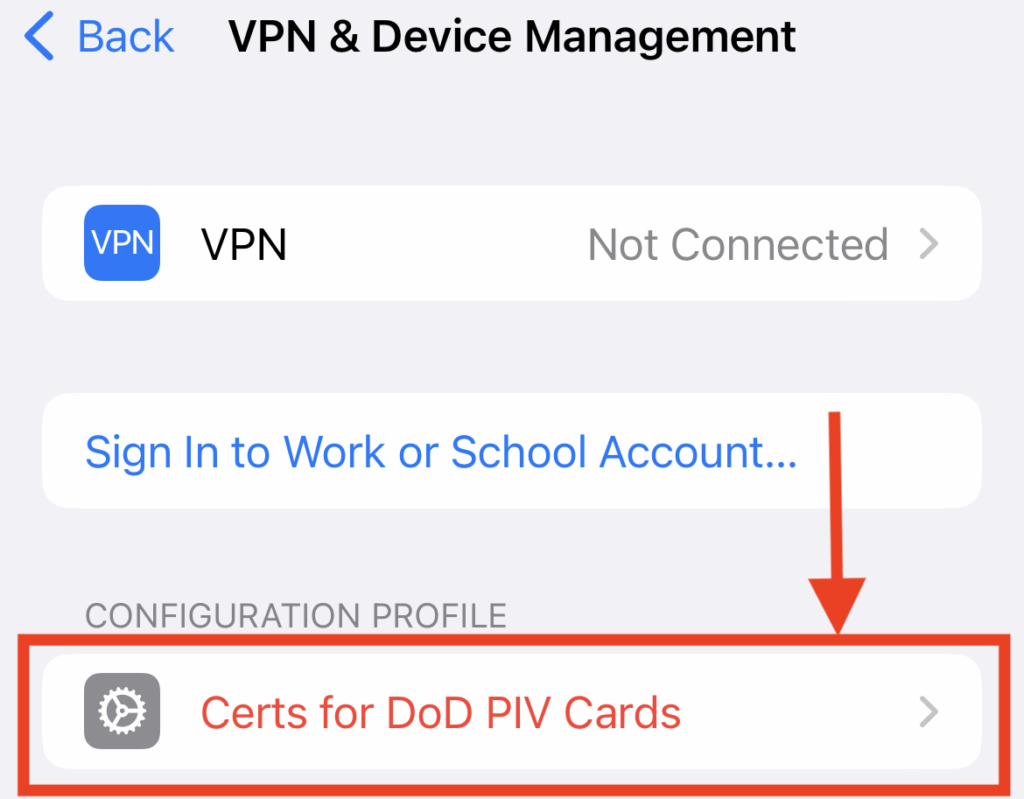 4. Select Remove Profile, then enter the iOS passcode.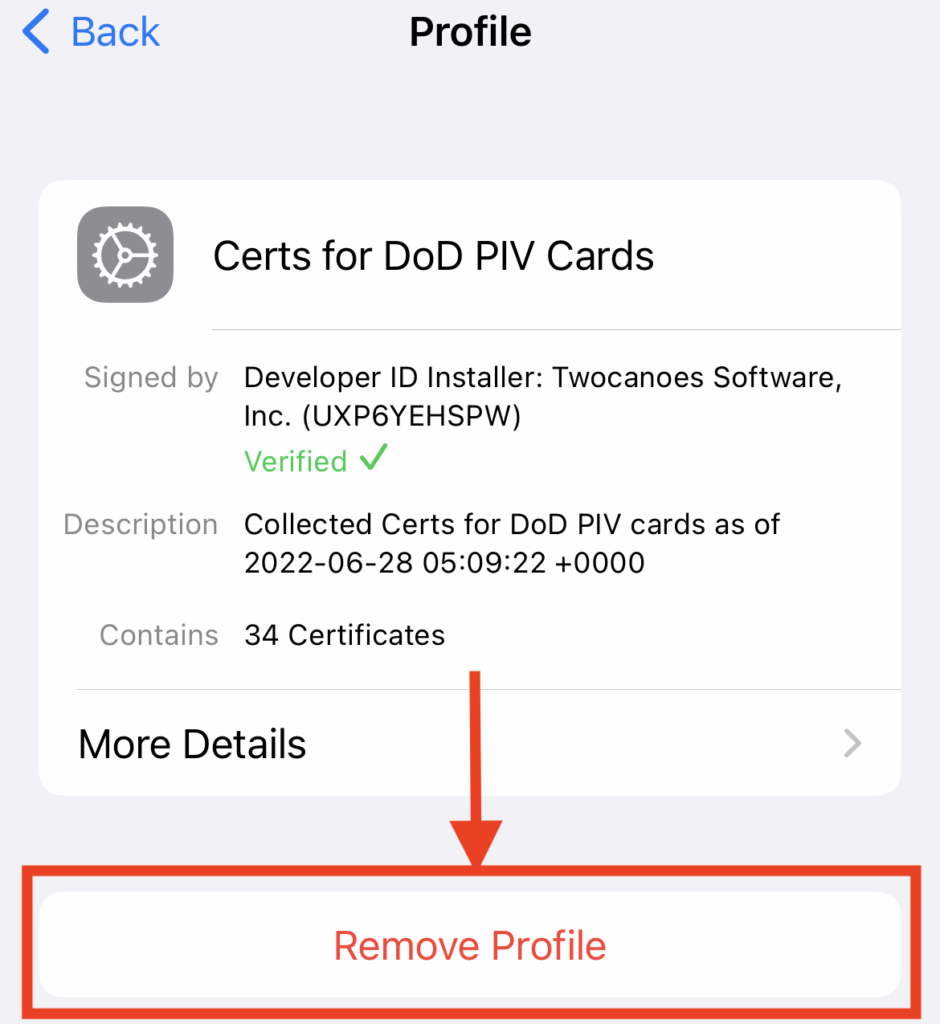 5. After entering the iOS passcode, a confirmation is required to remove the profile.

6. Confirm the DOD Certificate Profile no longer appears in VPN & Device Management.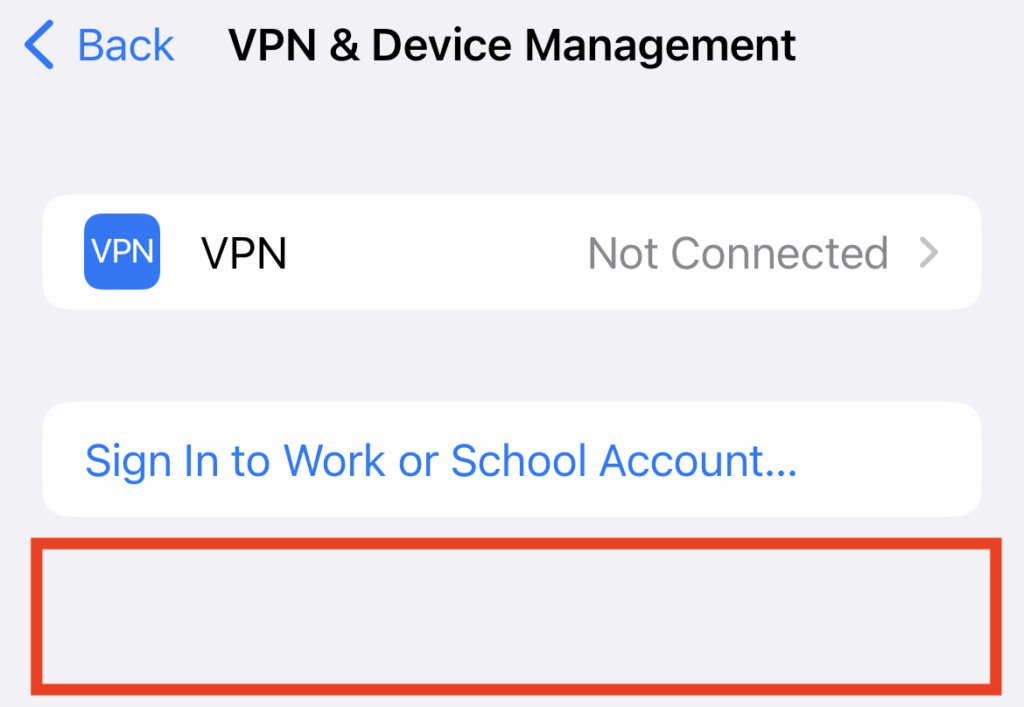 7. Open the Twocanoes Certificate Profile Page. Scroll down and click the Download DOD Certificate Profile button within the oval. Allow the download on the menu that pops up.

8. Go back to Settings. On the main screen, below the Apple ID, select Profile Downloaded.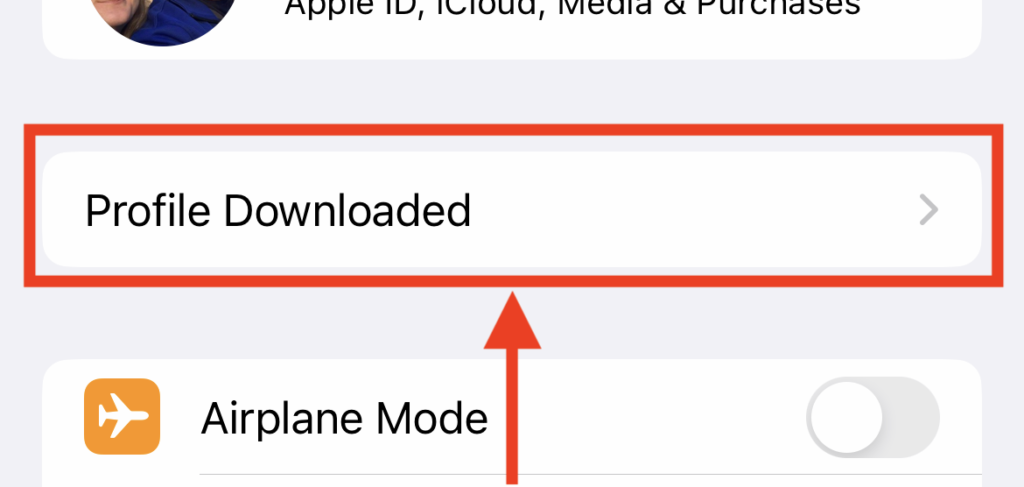 9.  Select Install in the upper right-hand corner of the Install Profile menu. Next, enter the iOS passcode.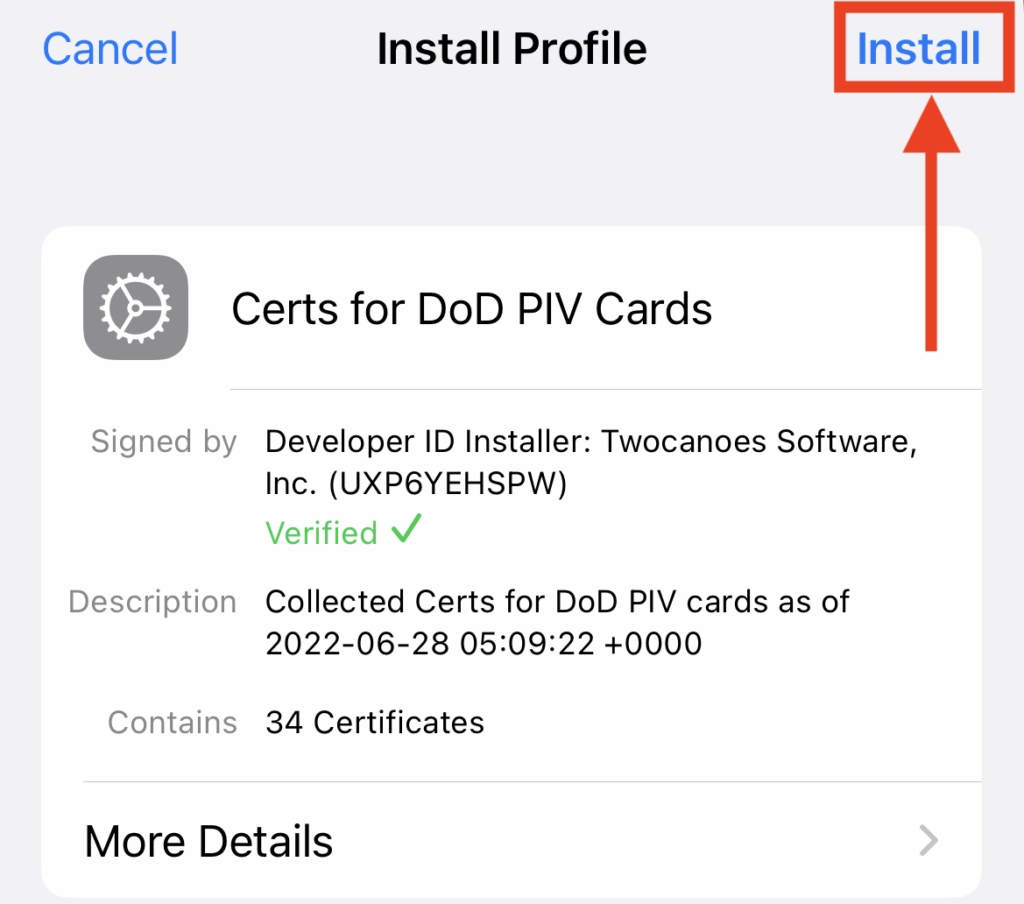 10. A warning sheet will be displayed. Select Install in the upper right-hand corner. Then confirm Install at the bottom of the page.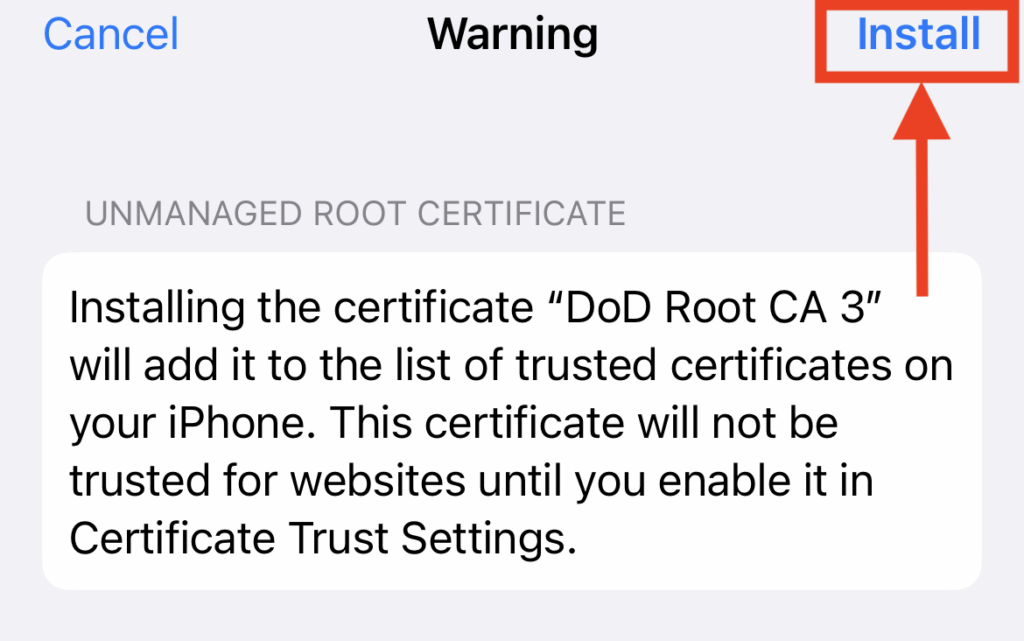 11. The updated certificate profile is now installed. Select Done and close Settings.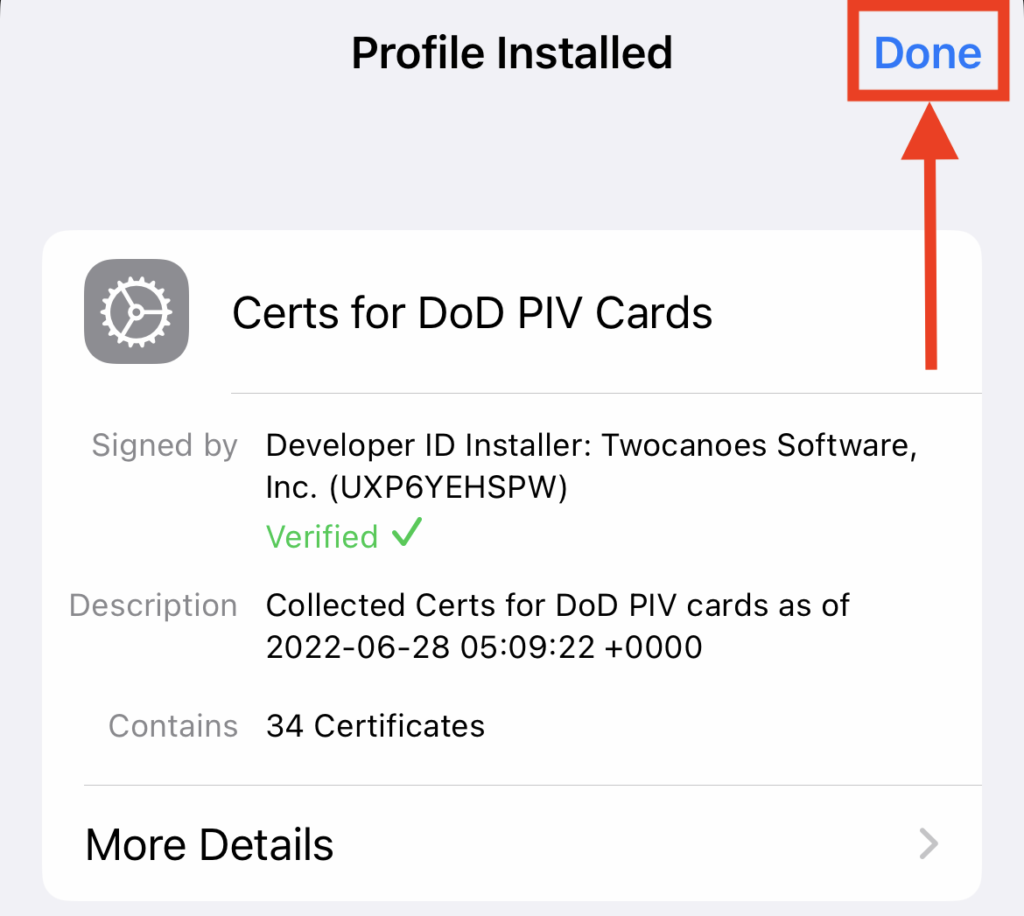 The profile is now updated and will be used by iOS when needed.