What's New in MDS 3.0
Overview
Updated user interface
All services run in the background
All-new web services
Inventory powered by MunkiReport
Service version monitoring
Details
Updated User Interface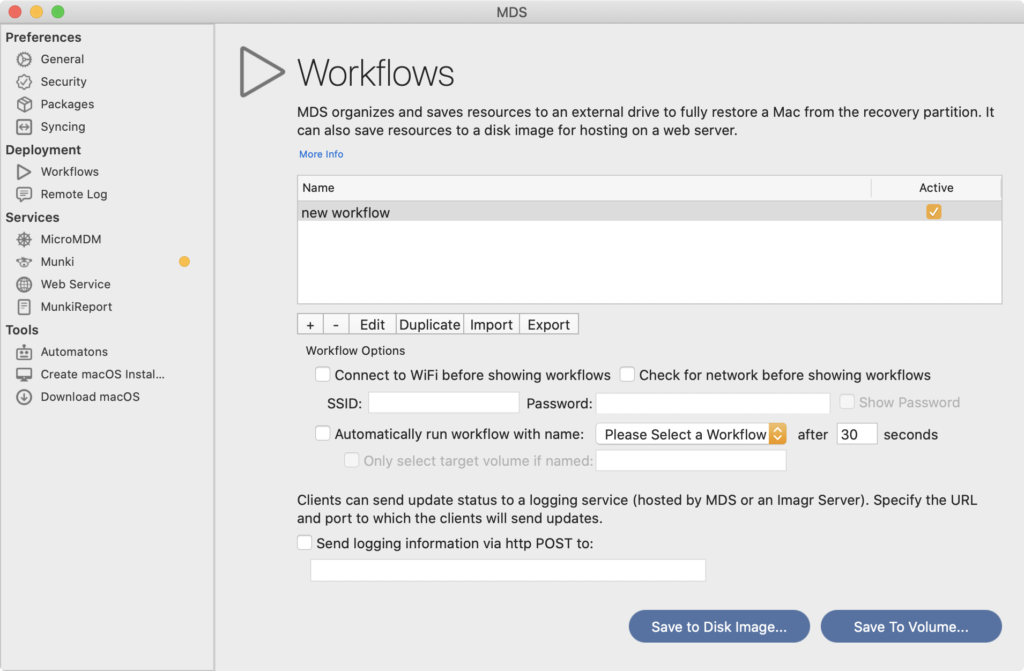 MDS has been updated to focus on all the services required to deploy and manage your Macs. Preferences have been moved to the main window sidebar for easy access. A new service category in the sidebar provides easy access to all the services and allows easy addition of more services in the future.
Background Services
All services now run in the background and start automatically on boot. MDS uses the built-in Launchd service of macOS to make sure the services stay up and running when you need them. You can even quit MDS and log out and the services will continue to run.
Web Services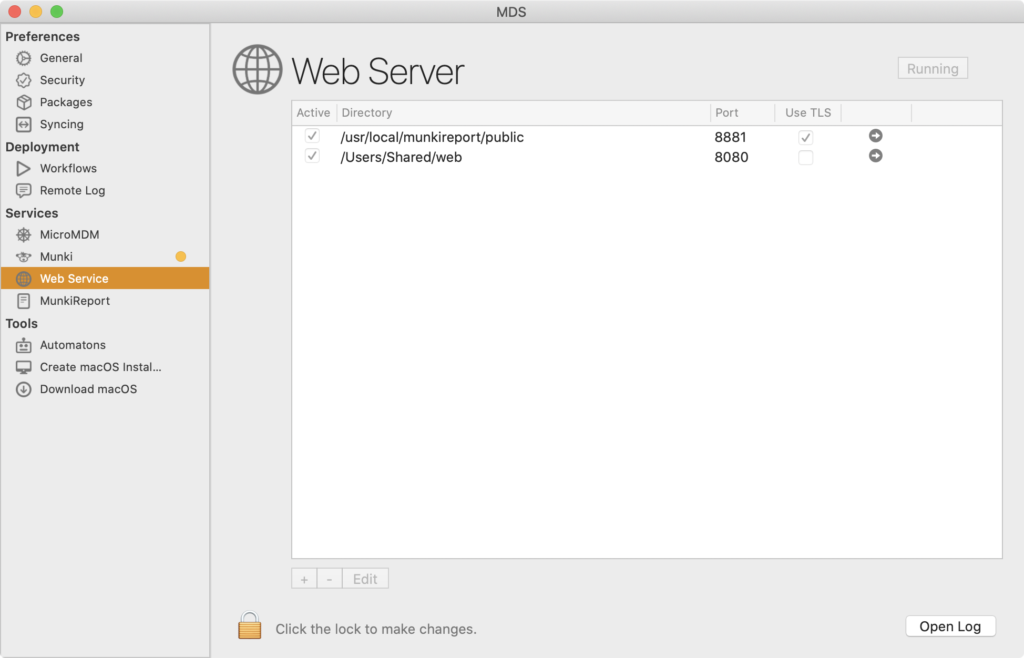 Web Services has been expanded so you can define any website you wish. Web Services are fully integrated into MDS so built in services like Munki can automatically use the web services. You can define a shared folder for mounting disk images for MDS workflows and for sharing other web apps. The Web Service is powered by Apache built into macOS, so you know performance will be amazing.
Inventory and Client Package status powered by MunkiReport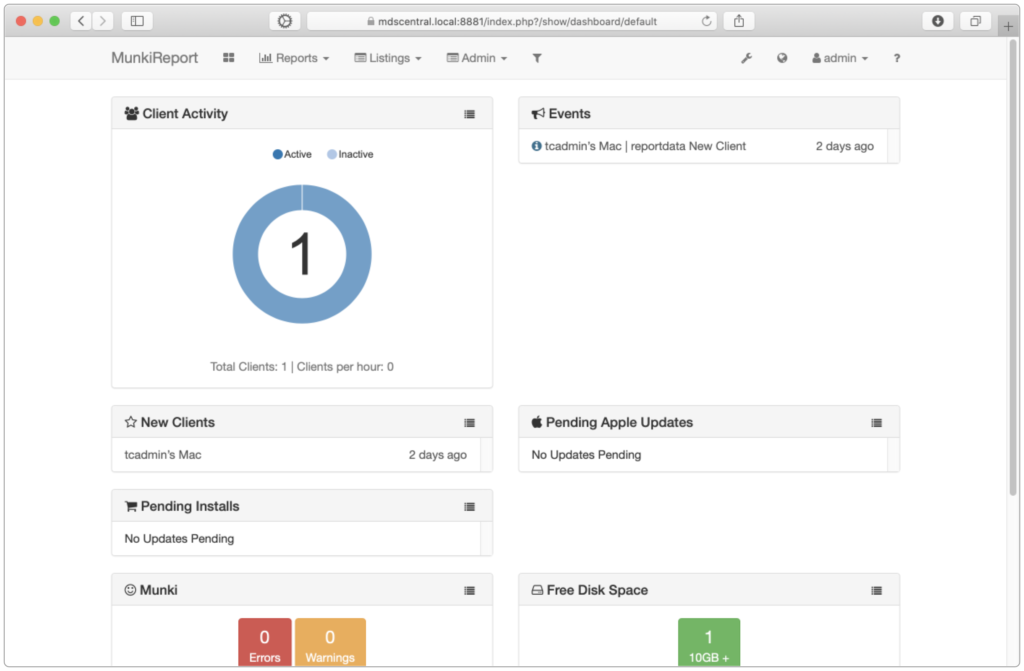 Keeping track of the status of your Macs is critical, and MDS now has inventory built in! It's powered by MunkiReport; you can now keep track of hardware, packages installed, and usage patterns of your Mac fleet.
Service Version Monitoring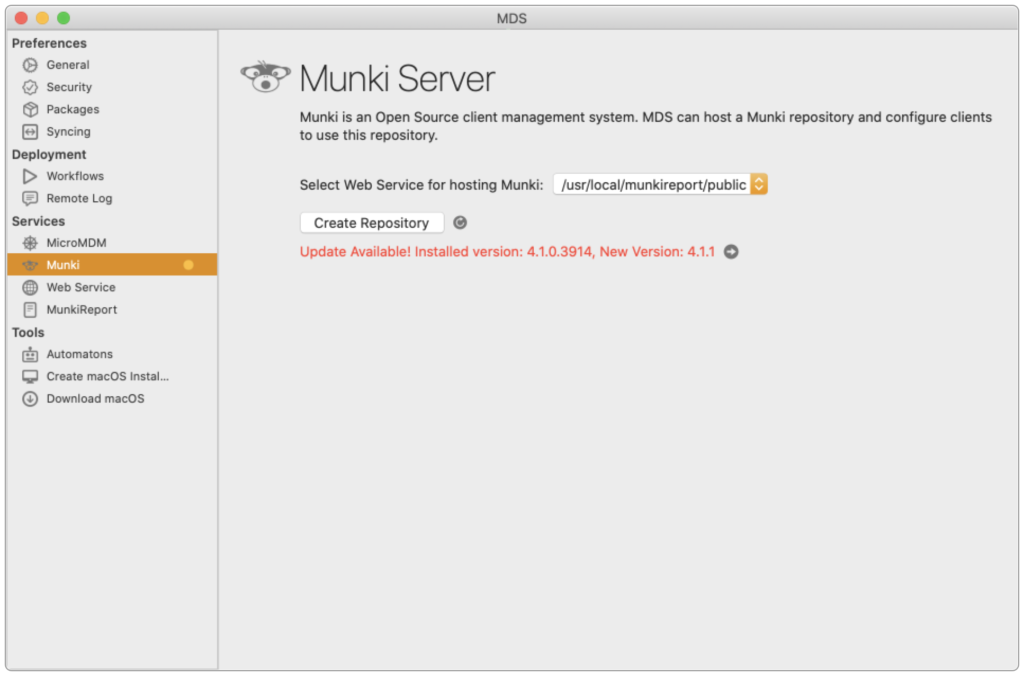 MDS 3 keeps track of the versions of 3rd party services, like Munki and MunkiReport, to alert you when a new version is available. Upgrading the service is easy with MDS 3: the app will guide you through the process.