Winclone 8 brings a host of new features and full compatibility with macOS Catalina. Learn more about what's new in Winclone 8 and all the new features.
Customers who have purchased Winclone previously can find information regarding upgrade eligibility on the redownload page.
More Scheduling Options for Incremental Clones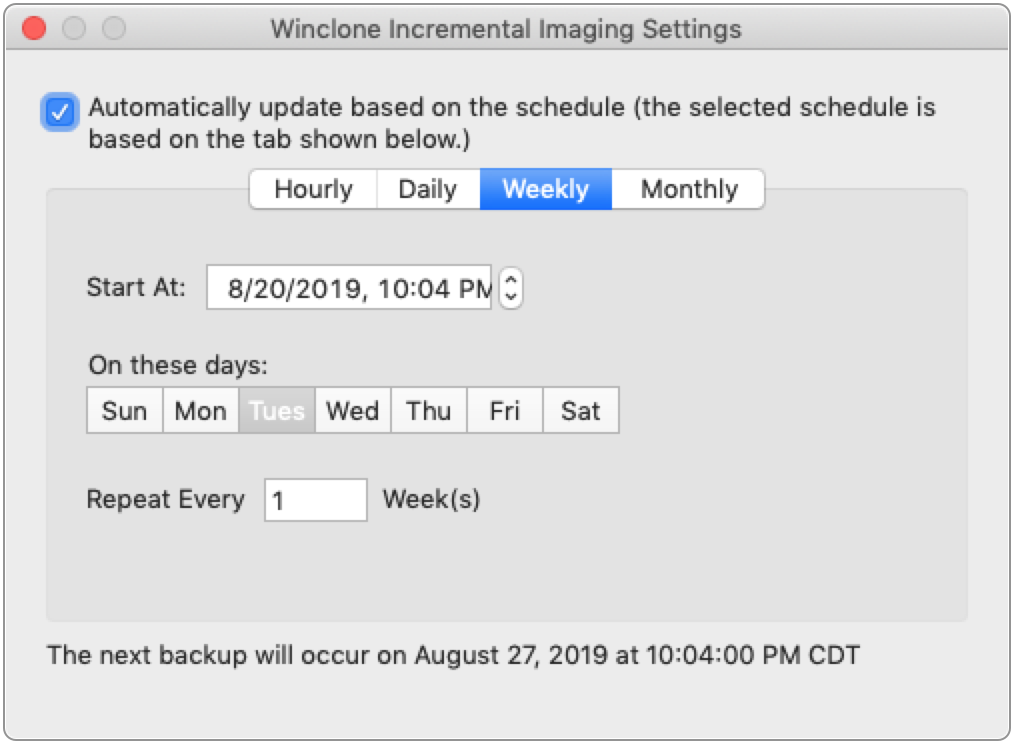 Winclone 8 brings a huge increase in the number of scheduling options for Incremental Cloning. You can now specify Hourly, Daily, Weekly, and Monthly options for Incremental Cloning, including specific days of the month (like first Tuesday or fourth Friday).
Support for Catalina Privacy Controls
macOS Catalina (10.15) now protects your Desktop Folder, Documents Folder, and External Volumes. Since these locations are common places that people store Winclone images, we have reworked Winclone to fully support the new privacy controls without having to disable any protections. The Winclone helper tool has been rewritten to take advantage of the new privacy controls and only attempts to access protected locations when asked.
Security Enhancements
The Winclone helper tool has been split into two helper tools to increase security. One helper tool handles privileged operations (like mounting disks) and the other handles the nuts and bolts of cloning Boot Camp.
New Logging Window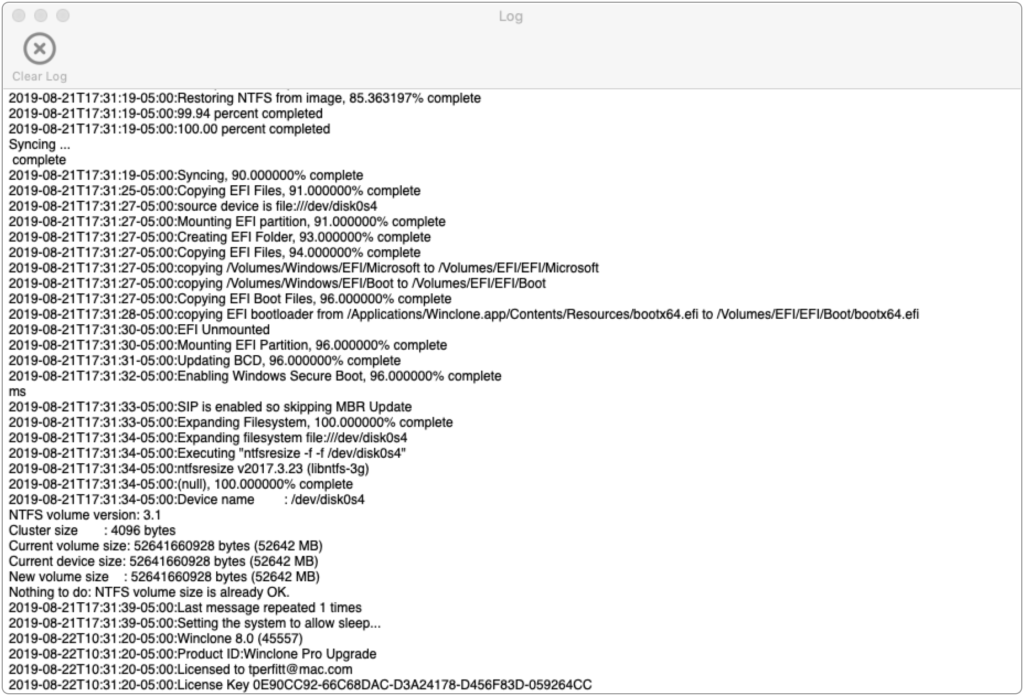 A new logging window has been added so you can easily see what Winclone is doing and identify issues quickly. If you need to share the log, you can easily copy and paste sections from the log. The log is also available via the macOS Console for advanced searching and filtering.
Package Signing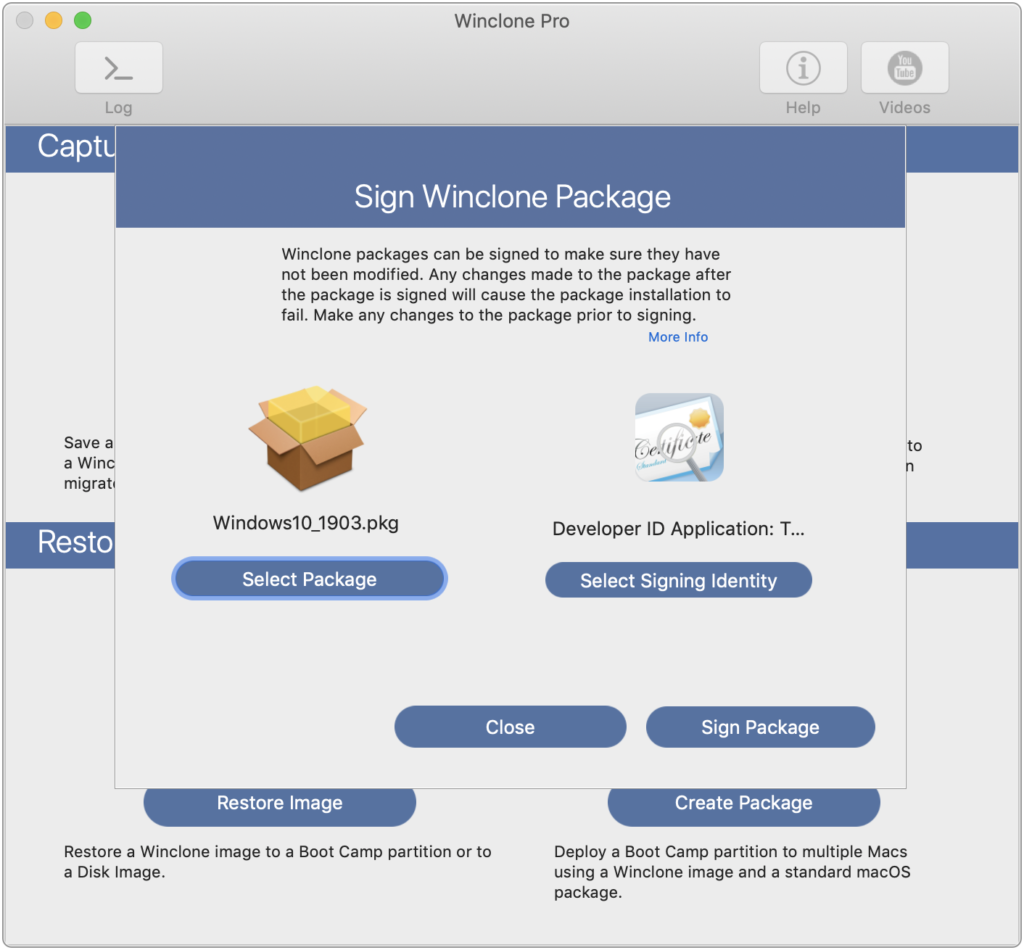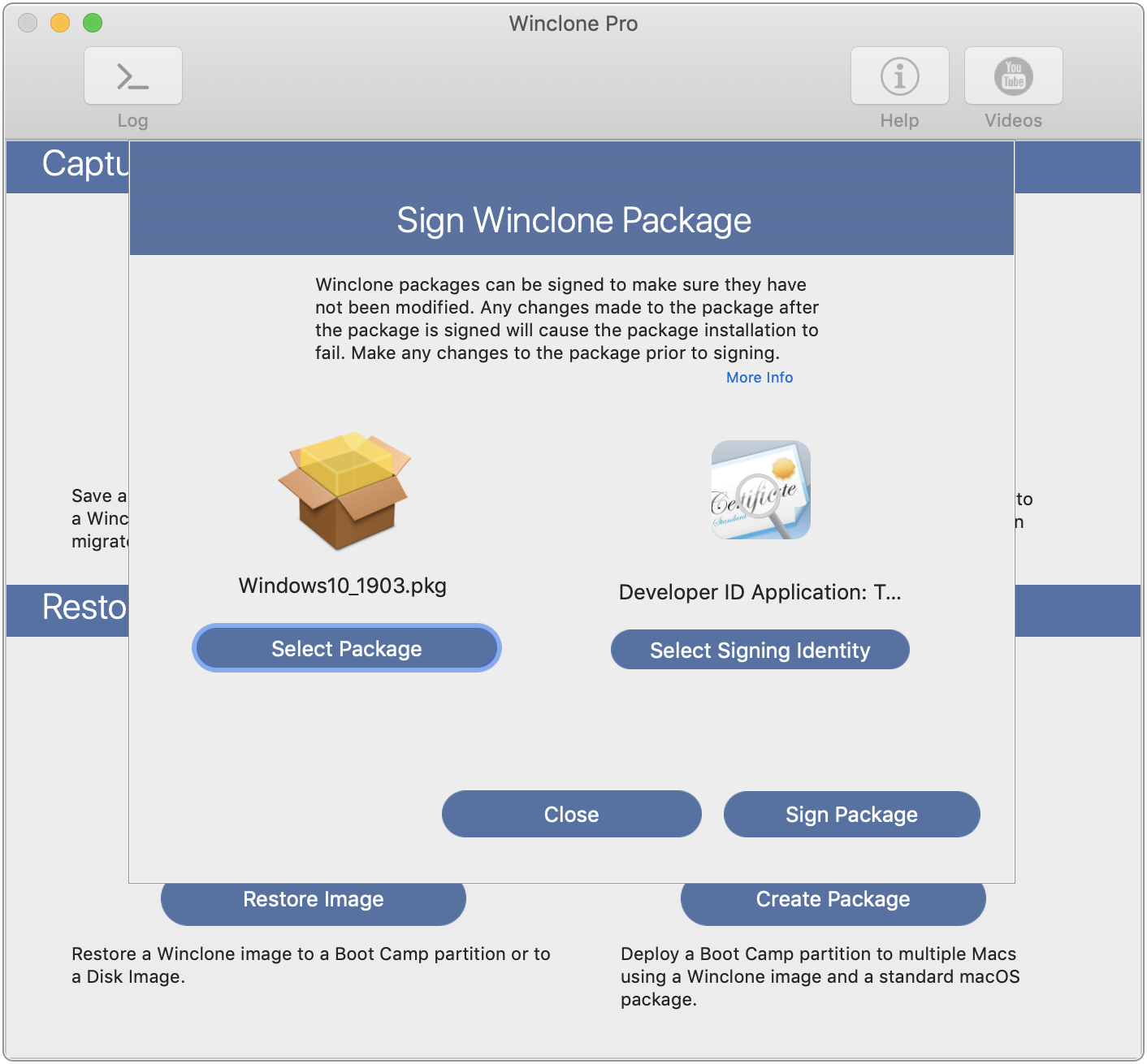 macOS Catalina requires installer packages to be signed. If you use Winclone Pro to create packages and you want to be able to double-click install Boot Camp partitions with a macOS installer, be sure to sign the Winclone packages using the new Winclone Package signing feature using an Apple developer certificate.
Updated Icon and Refreshed Interface