MDS Speed Test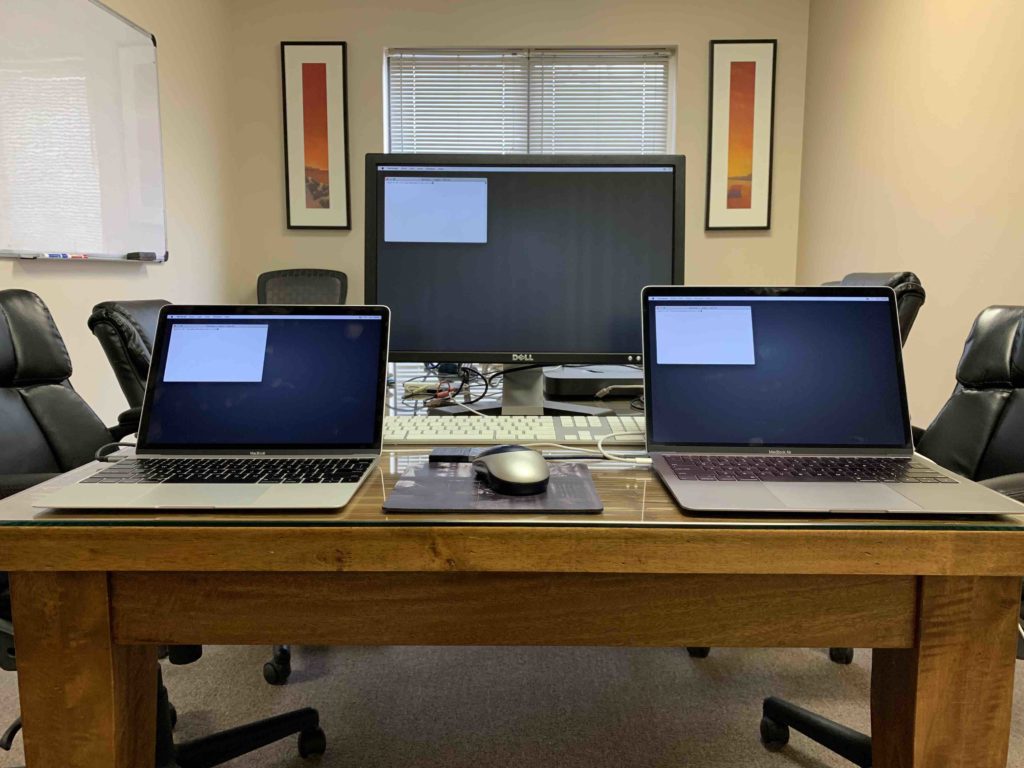 To test performance of MDS, we set up three machines in our lab to run a standard workflow:
Mac Mini (MacMini8,1) (8 GB memory, T2)
MacBook Air (MacBookAir8,1) (13″, 8 GB memory, T2, Touch ID)
MacBook (MacBook8,1) (12″, 8 GB memory, 1 USB-C port)
The MDS workflow was configured to erase and install macOS 10.14, with no additional packages, apps, or scripts added. This workflow was configured to run automatically after 3 seconds. The workflow was then loaded onto three USB-C SSD drives, as well as saved as a disk image that was then stored on another Mac on the local network.
Run from SSD
For the first test, the three SSD drives were connected to the target Macs and each Mac was then booted to the recovery partition. Terminal was launched and the MDS "run" command was queued on each. Run was then executed on each Mac. This setup was then monitored by video recording to confirm the time required for each to reach the macOS setup screen. Performance was as follows:
Mac Mini: 16 minutes, 31 seconds
MacBook Air: 19 minutes, 43 seconds
Macbook: 27 minutes, 26 seconds
Run from Local Network
For the second test, the three target Macs were wired to a gigabit switch, which was then also connected to Internet as well as to the Mac hosting the MDS workflow DMG file. The target Macs were again booted to the recovery partition, and had the remote DMG file mounted via http using Terminal. The MDS "run" command was then executed and the machines were monitored as before. Performance was as follows:
Mac Mini: 22 minutes, 34 seconds
MacBook Air: 27 minutes, 46 seconds
MacBook: 33 minutes, 21 seconds
Hosting Mac Specs: iMac17,1 (Retina 5K, late 2015, 27″, 8 GB memory, fusion drive)