SD Clone
Clone, Shrink and Verify SD Cards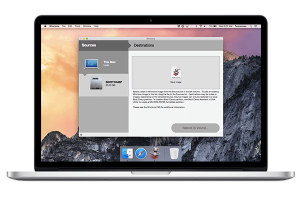 SD Clone is the ultimate tool for cloning SD Cards right on your Mac. Easily make backups of any data on SD Cards and restore them to other SD Cards. If you creating many SD Cards with the same data, SD Clone can write to multiple SD cards at once, making it the fastest tool for preparing SD cards.
If you use SD cards in Raspberry Pi projects, SD Clone can shrink the file system to a minimum size. This speeds cloning and restoring.
SD Clone also can verify SD cards to detect if they are counterfeit so you can trust the SD cards you already own.
Easy
Select an SD card as the source and clone to an image file, or select an image file as the source and clone to an SD card.
Fast
Optimized for fast cloning on up to 8 SD cards simultaneously.
Flexible
Shrink SD card file system to clone to smaller SD cards. Create an image of any SD card.
Reliable
Verify Tool protects against counterfeit or bad SD card.
Supported
SD Clone runs on MacOS Mojave and supports the latest embedded operating systems and devices. Purchases include one year of technical support. Find out what's new in SD Clone 3.
Current Version: 3.2 (history)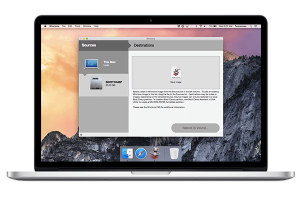 Features
Clone images to SD cards
Save images of SD cards
Clone images to multiple SD cards simultaneously
Download and clone Raspberry Pi images to SD cards
Verify SD cards
Shrink SD Cards and images to clone to smaller cards
System Requirements
macOS Mojave 10.14, Catalina 10.15
SD Card
SD Card reader
Internet connection is required to verify your license key