The 2018 MacAdmins conference is coming up fast and we are pulling out all the stops. We have a bunch of new updates and products to show off:
If you manage dual boot Macs, classrooms, love X.509, or want to say hello, stop by the booth.
Stickers! Keychain iBeacon! Pluggable iBeacons!
We also have some amazing giveaways at the booth.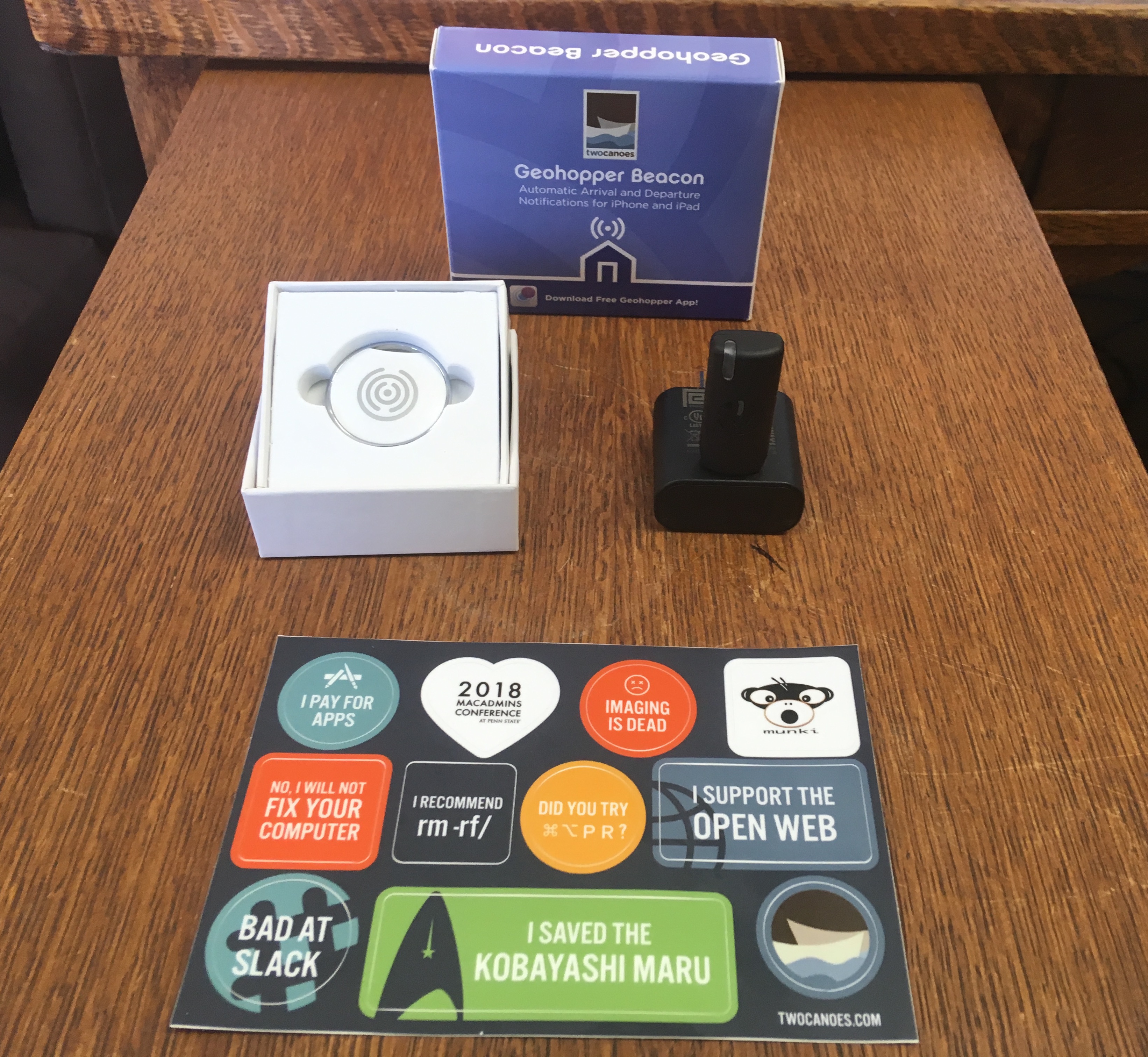 Stop by and grab a beacon, and try out out all the amazing things we have built to use your new beacon:
I know, right? Pretty freaking awesome.
Sessions
But I said that all the stops were pulled out, not just some. I am also presenting two sessions at MacAdmins as well:
Understanding, requesting, and using X.509 Certificates on macOS
I cover the basics on using certificates on macOS, but then I will push it up to 11. Bring your Mac and use it to submit a certificate request to Active Directory (without binding), install the certificate, and connect to a 802.1X Wireless Access Point that requests certificate-based authentication.

Deploying Windows on the Mac
All your Windows 10 boot camp deployment questions will be answered. I'll cover taking a Windows 10 install media and deploying directly to a boot camp partition with first runs scripts, Active Directory binding, driver injection, and more. I'll also show using WinPE and MDT to deploy boot camp. Bring a towel and a bottle of water, because this session is going to get hot!

Robots
The last 2 years we have brought our IoT skittles dispenser, and Skippy the Skittles bot will again be joining us in the booth. However, this year Skippy has a new friend: R2D2. I recently tore apart a Hasbro R2D2, installed a raspberry pi, and internet-enabled it. I'm not saying it is sweet, I'll leave that up to you. (It is sweet)
See you at MacAdmins!
Can't get enough of posts like this one? Follow @tperfitt on twitter and get all the updates.