New Features in MDS 1.2
MDS is the fastest way to get Macs up and running. MDS 1.2 introduces import/export, package only installs, and more. MDS 1.2 will officially be released as a beta this week and a full release about a week after that. If you want to try it now, head over to downloads and give it a try today. There is also a sample scripts folder in downloads as well.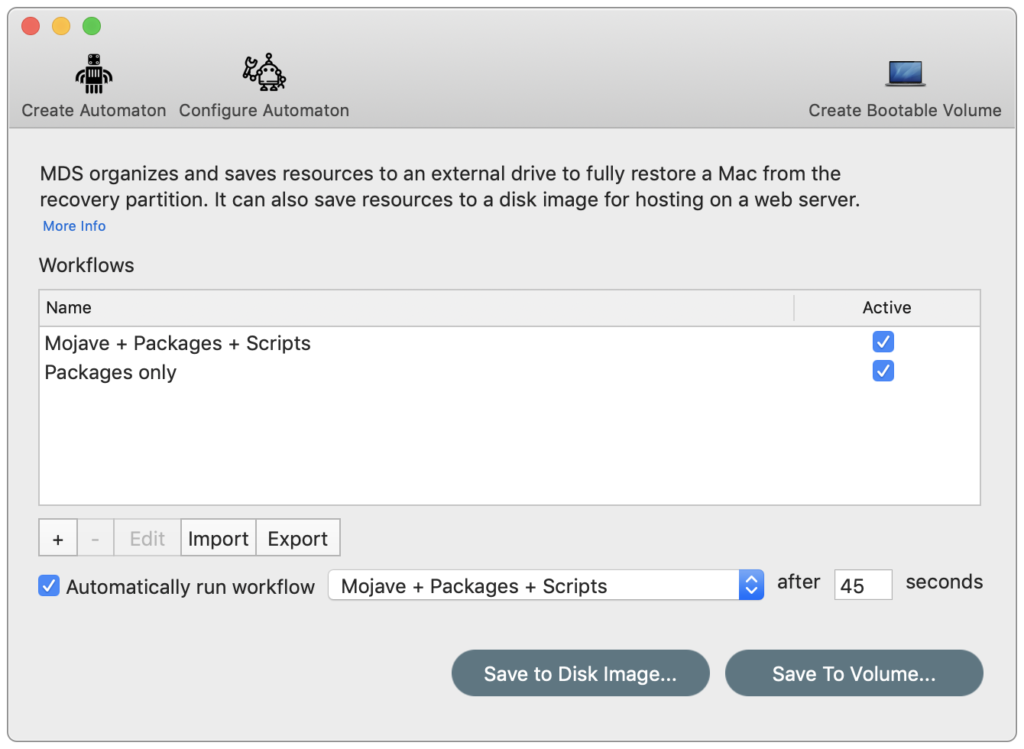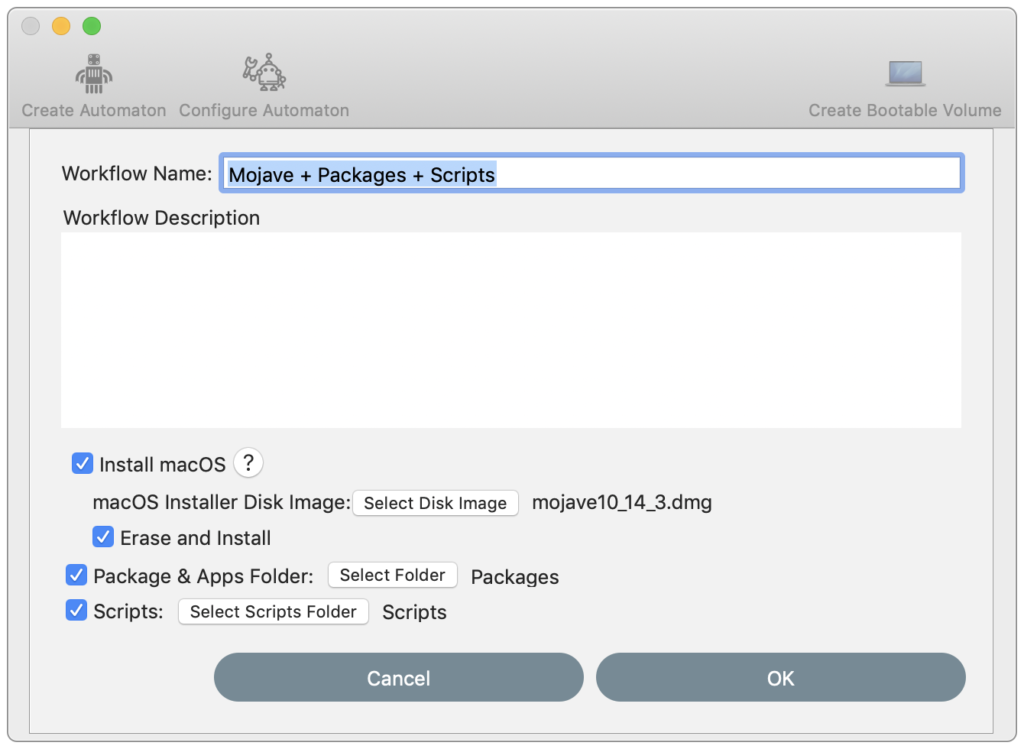 Import/Export: Workflows can now be imported and exported.
Package Only Installs: If Install macOS is deselected, no OS upgrade or install will be performed, and Imagr will just install the specified packages.
Firmware Update Prompting: If firmware updates for the automaton are available, the user will be prompted when trying to configure the automaton.
Automaton DEP configuration mode: New automaton mode for DEP configuration. If the Mac is at the setup screen and the Mac is enrolled in DEP, enabling this mode on the MDS automaton will automatically send the keystrokes to walk through the DEP setup and enroll the Mac for Remote Management.
Automaton Boot to Recovery mode: New automaton option for Boot to Recovery mode. The automaton now has a recovery option where it will start sending command-R to go to recovery mode when this new mode is activated. The Mac can then be rebooted and the restore process will be run (boot to recovery, open Terminal, run command to open Imagr).
Please join the MacAdmins #macdeploystick Slack channel by joining at http://macadmins.org.