System Admin Guide for Bluetooth Reader
A guide containing all relevant links and resources to help System Admins deploy the Smart Card Utility Bluetooth Reader within their organization.
Bluetooth Reader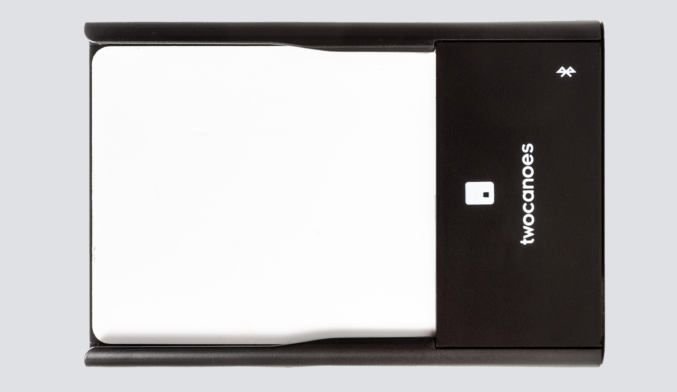 Smart Card Utility Bluetooth Reader is the most versatile reader Twocanoes offers. It can connect to both iPhone and iPad via Bluetooth and connect directly to your personal computer via USB cable.
Links and Resources
If you need to still purchase your Bluetooth Readers, please visit this link: Bluetooth Reader Store
In order to use any of our Smart Card Utility Readers with DOD portals, you must install the correct DOD certificates. Twocanoes has bundled all required DOD certificates into one easy to use profile. The Installing DOD certificate profile page contains both the bundle and instructions on how to install the profile.
Once you have received your readers please follow this Setup Guide to get started using your readers.
Below is a helpful video that will demonstrate how to use the Bluetooth Reader.
Smart Card Utility Bluetooth Readers rely on LED lights to indicate the current status of the reader. Here you will find the LED Indicator Lights Guide which goes through the various patterns of lights and what they mean.
Lastly, we have created a page of Test Links. These links include both Twocanoes' own Smart Card test website and commonly used DOD sites that are confirmed to work with Smart Card Utility Readers.
Additional Resources
Below is a list of support additional articles.
If your group would like access to any additional resources or if you have any questions not covered by our guides, please feel free to contact Twocanoes at info@twocanoes.com.